Of course preparing for a trip will depend on where you're going, when you're going and what you plan to do. In this post I have written about everything that I would consider before setting off for the first time.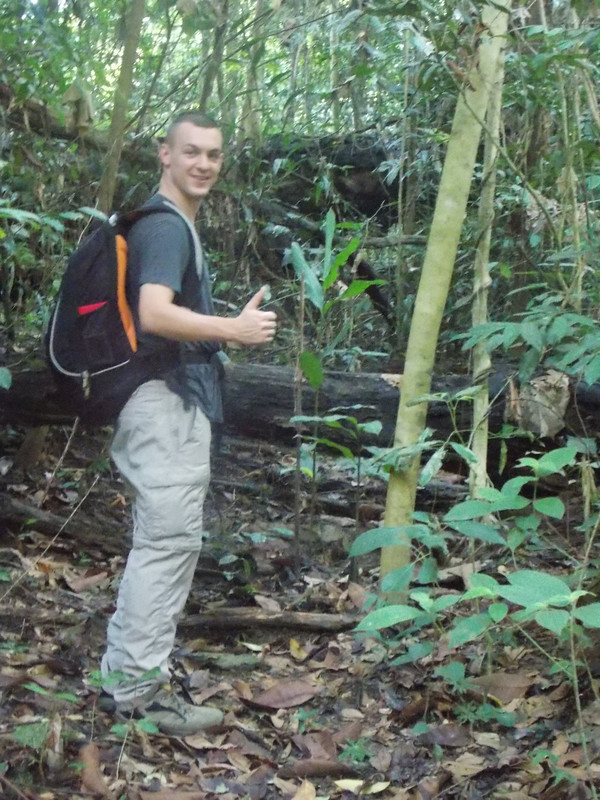 Nerves
Kiss your family goodbye, as it may be the last chance you get. Although I'm kidding, you should really do it. My first point is the opposite to nerves though, try not to be afraid. Wherever you go will be amazing, trust me. You may miss people, but not as much as you first think. Social media helps you keep in touch just fine. People spend too much time worrying about what might go wrong instead of just going for it. Having said that…
Plan
Tighten security with fake wallets, slash-proof bags and anything else to put your mind at ease (thus helping number 1). Plan where you are going and what you are doing, remembering most of your time should be 'free' as things always come up, travel takes longer than expected or you want to do something different. You will not stick to the plan, but it needs to be there.
Research
Guess what, you're already doing that right now. Well done. Do more. About the destinations, the currency rates and where to change it, where to stay, where to eat, even down to which launderette to go to. If you go to a different one when you're there, you've not lost anything. Research when is the best time to buy your plane/train/bus ticket and save yourself bundles. Ask the locals, or experienced travellers you meet where is the best place to buy in that area.
Return
If you've got the minerals, don't book a return ticket. It's the earmark of a true traveller, and I have heard countless stories of 'I wasted my money on a return ticket' from travellers. Never heard anyone say 'I wish I had booked my return' before though.
Budget
Whether we like it or not, stuff costs money. Do your budget. Try to find a nice balance between doing everything you want to do and making sure you have enough money to live and get to the next place. If the numbers don't add up, don't go, or change your plans.
Contents
That huge heavy bag you're carrying around could always be lighter, especially when you're halfway up Maccu Picchu. Be careful what you pack and don't pack. General rules include clothing should be quick drying and breathable, and gadgets should be minimal. For example, you don't need a laptop, tablet, smart phone and camera, when just the tablet will do. I take hand luggage only and have plenty of room. Also, try not to be tight when buying your gear, sometimes you really do get what you pay for.
Fitness
Most people should be okay here, but if you normally smoke 40 a day and only ever eat things covered in batter you might want to think how difficult it will be for you to go deep sea diving in Fiji. A slightly healthier lifestyle and some light exercise before any trip is recommended.
Be ready to be flexible
This isn't a traditional holiday. You can't throw your toys out the pram and complain to management when you're staying at a backpackers hostel and the water goes cold for a minute or two. Well you can, but you won't get anywhere. Just as you probably won't get much out of Solomon Airlines if they delay a flight and you miss a connection. It's all an adventure, and should be seen that way. Get in the mindset before you go that you need to stay flexible, and you will get the most out of your travels.
Cover yourself
Are you going somewhere that needs a VISA you have to pre purchase? If so, sort it. Going somewhere that needs documents stating you've had your yellow fever jabs? Get the jabs and confirmation. You'll probably also want travel insurance, so go for it. Be wary when on comparison websites though, as the cheapest travel insurances usually don't cover much.
Language
Odds are you're going somewhere that speaks a language foreign to your own. Speaking to locals is one of the highlights of any trip. You will pick things up when you are there, but if you already know the key phrases it will help you massively. 'How much?', 'Where is the…?', 'Thank you' and 'Sorry' are all good examples.
Of course this list is not exhaustive. Hopefully this will help you prepare mentally and physically for your travels. Remember the most important thing is to ENJOY IT!
If I've missed anything or you have a question then leave a comment below…