The East coast of the South Island can be great for kids and adults alike, but to be honest there are plenty of fun things to do with kids in New Zealand.
My parents and I decided to rent a 4×4 and head to the South East of the South Island for a few days. Dunedin proclaims to be New Zealands youthful progressive city, Larnarch Castle offers rich history and panoramic views, Moeraki promises to show nature's true beauty with spherical boulders and Penguin Place vows to flaunt and conserve a yellow-eyed penguin colony.
We drove to our lodgings in Broad Bay near Portobello. No shops, just a handful of lovely houses dotted on the hillside, looking across the bay. The owner of our lodge had had a stroke that day and as such the room was not ready. I couldn't believe they were trying to clean our room when their father/husband was in hospital recovering from a stroke. We had a moment on the front grass, soaking in the view before we told them there was no rush in having the room ready as we decided to try and find Larnarch Castle for a nice day trip instead.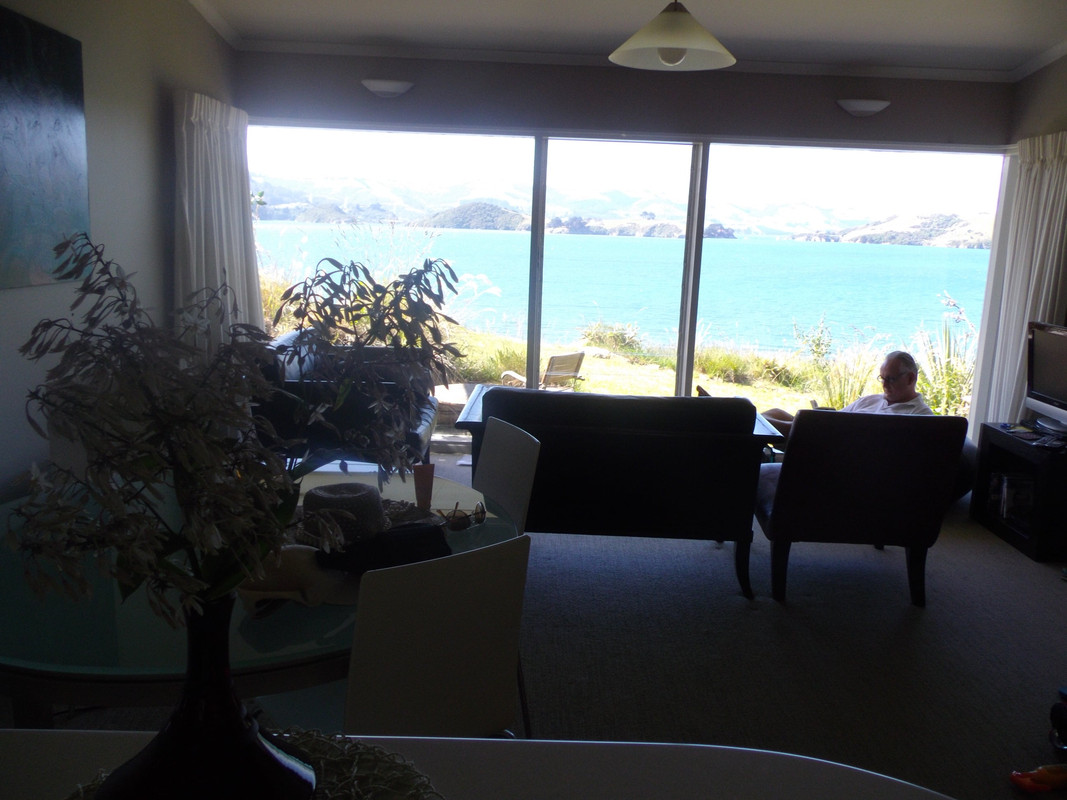 Larnarch Castle is obtainable only by car or VERY steep hike, so be careful if you are trying to walk it. William Larnach built it, then killed himself. The history, dating back to the 19th century, is displayed throughout. We played croquet on the lawns (I'm still unsure of the official rules) and as usual Dad was victorious.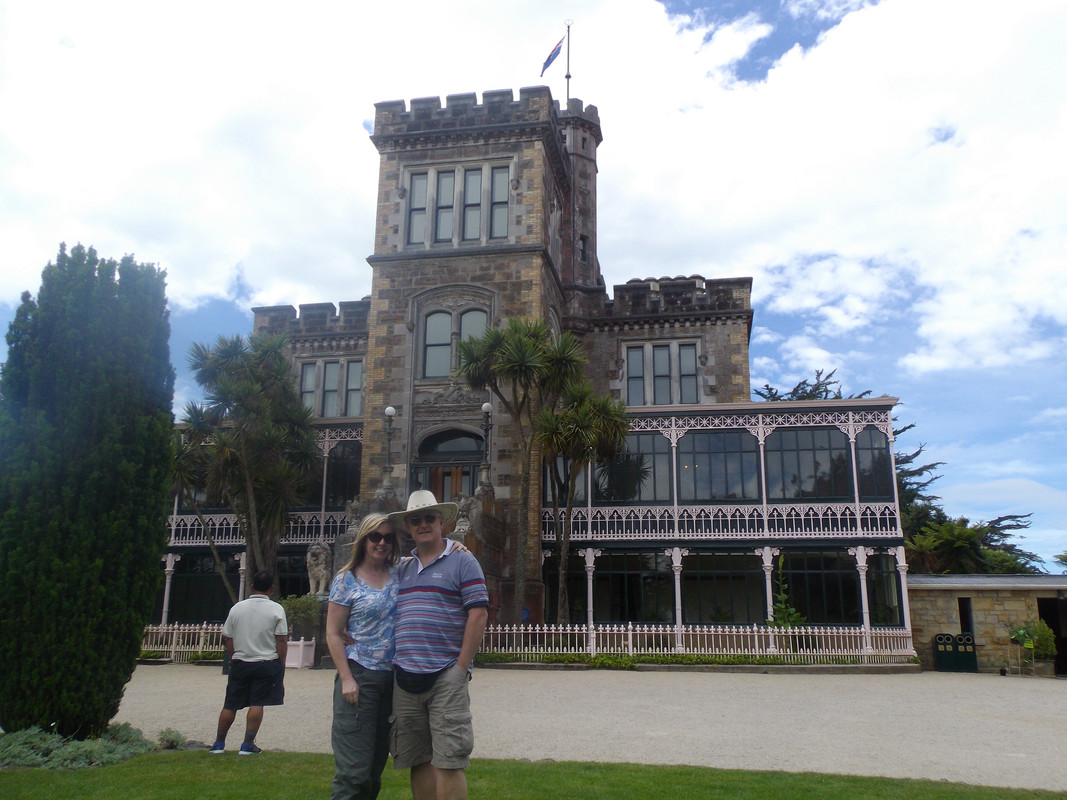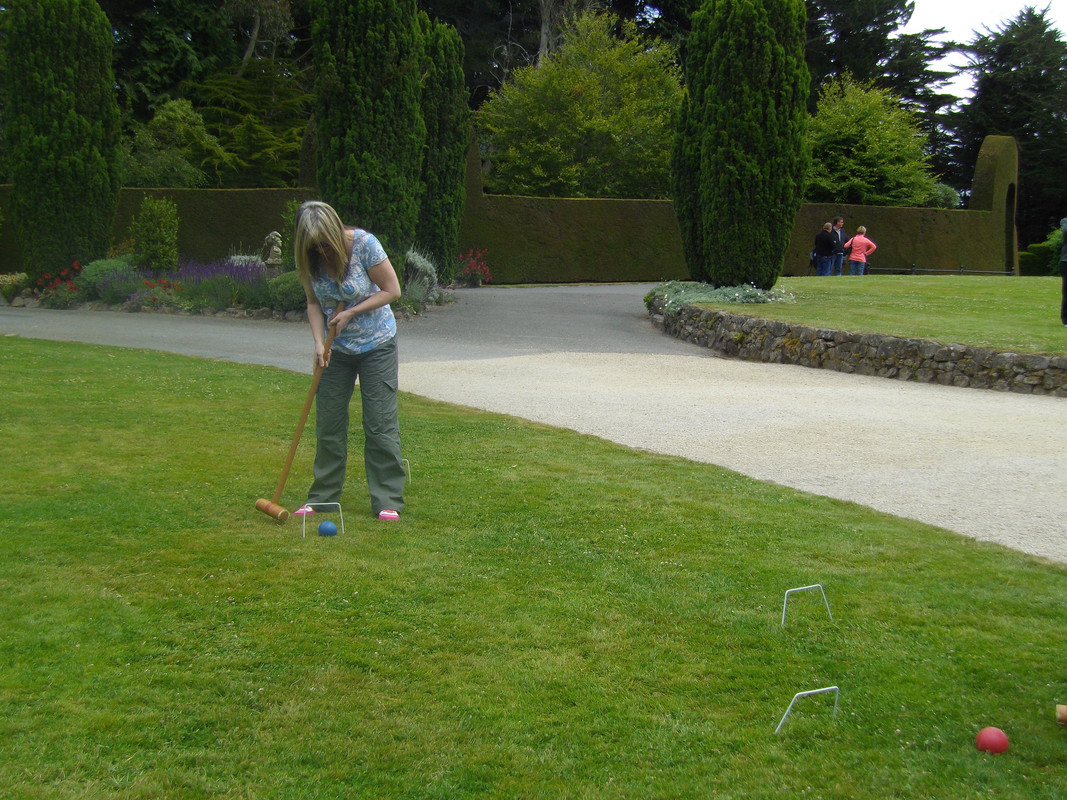 We waltzed around the gardens and even through a little love tunnel, following the not-to-scale map you are given as you enter. On the way round we saw wooden representations of Alice in Wonderland characters, I am not sure what meaning they have or their relevance but they are there nonetheless.
We also saw the old toilet, which is just a hole, and the old stables, which are now quaint accommodation. The views from one point in the grounds are amazing, it is the view of a bay on the opposite side to where we are staying and must be witnessed.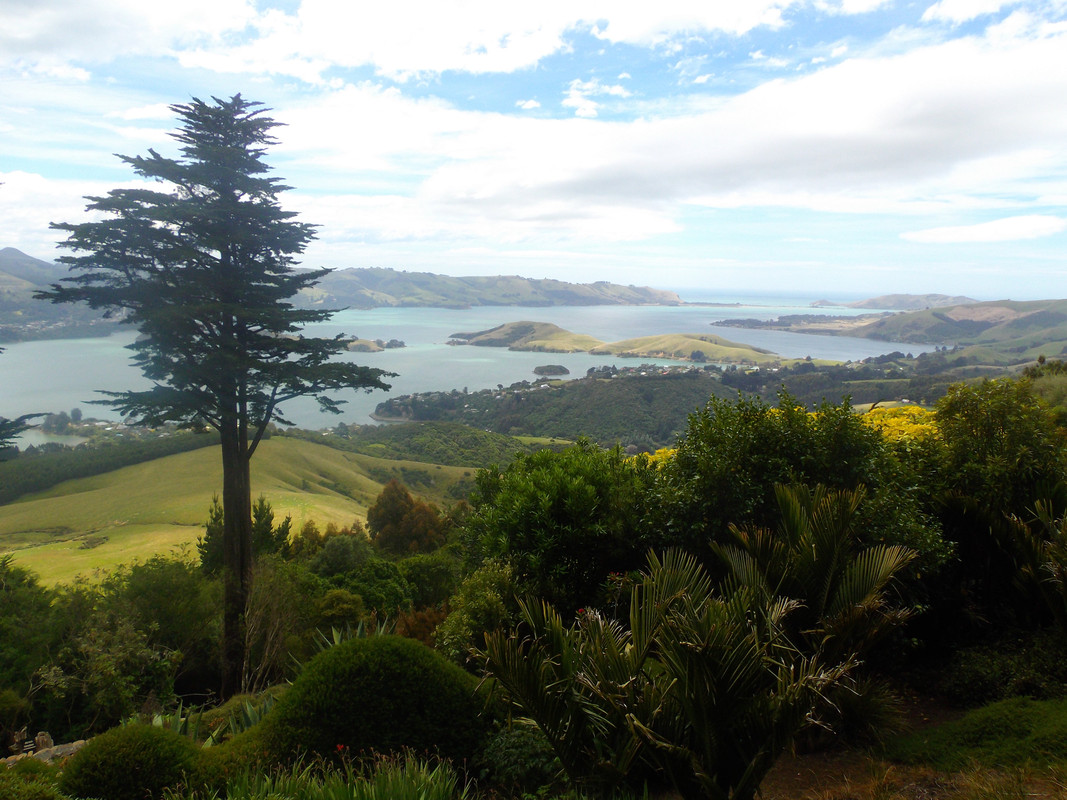 We then set sail further down the coast on a quest to see marine life. We stopped at a very well advertised penguin reserve, unoriginally named 'Penguin Place'.
After the relatively long driveway and the waiting in a queue to get your tickets, the staff assume that you are going to pay, as 99% of people probably do. Dad, however, immediately rejected the $55 per head price tag. No thank you. The man was insistent that all the penguins were on his land, and no other penguins could be found (don't challenge me, sir!). He was one of these hilarious funnymen, and his sales patter included such a rib-tickling classic, "55 dollars a head, the rest of the body free". Dad wasn't having any of it.
With the man behind the counter still picking up his flabbergasted jaw, and probably cursing us, we did an about turn and left to continue our quest. It wasn't long before we got to the very tip of the Otago Peninsula, where we found seals, happily basking in the sun and somehow not affected by the wind that was uprooting all the humans.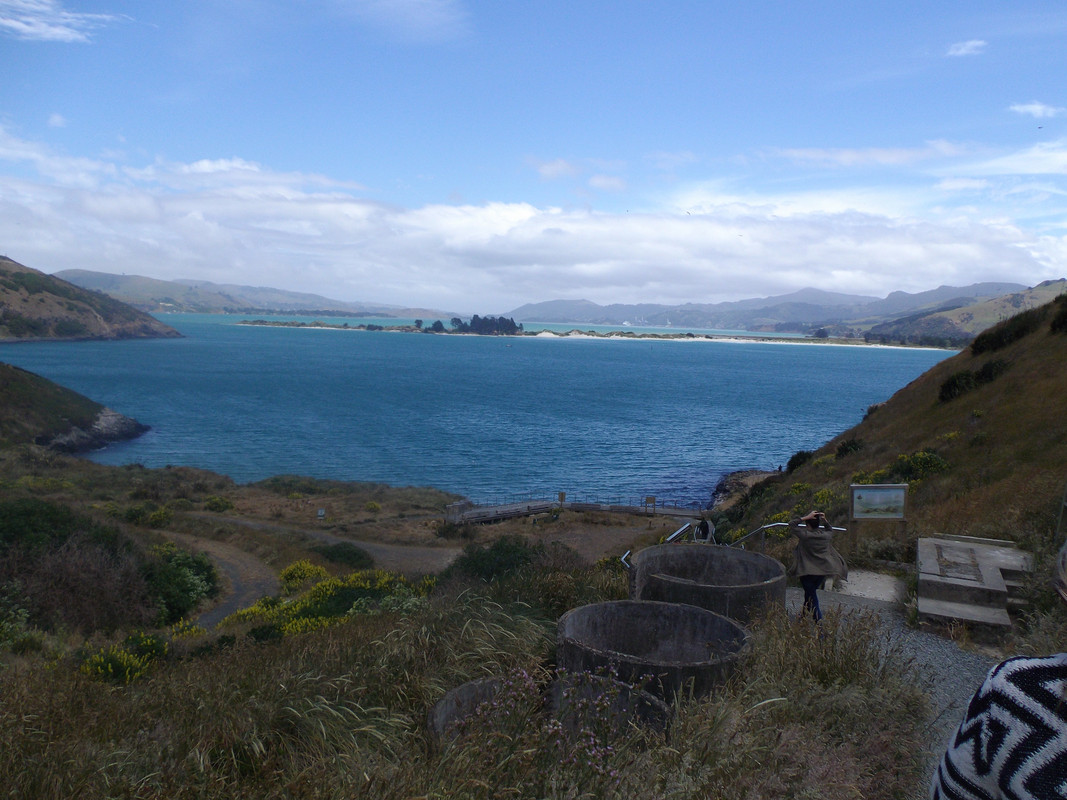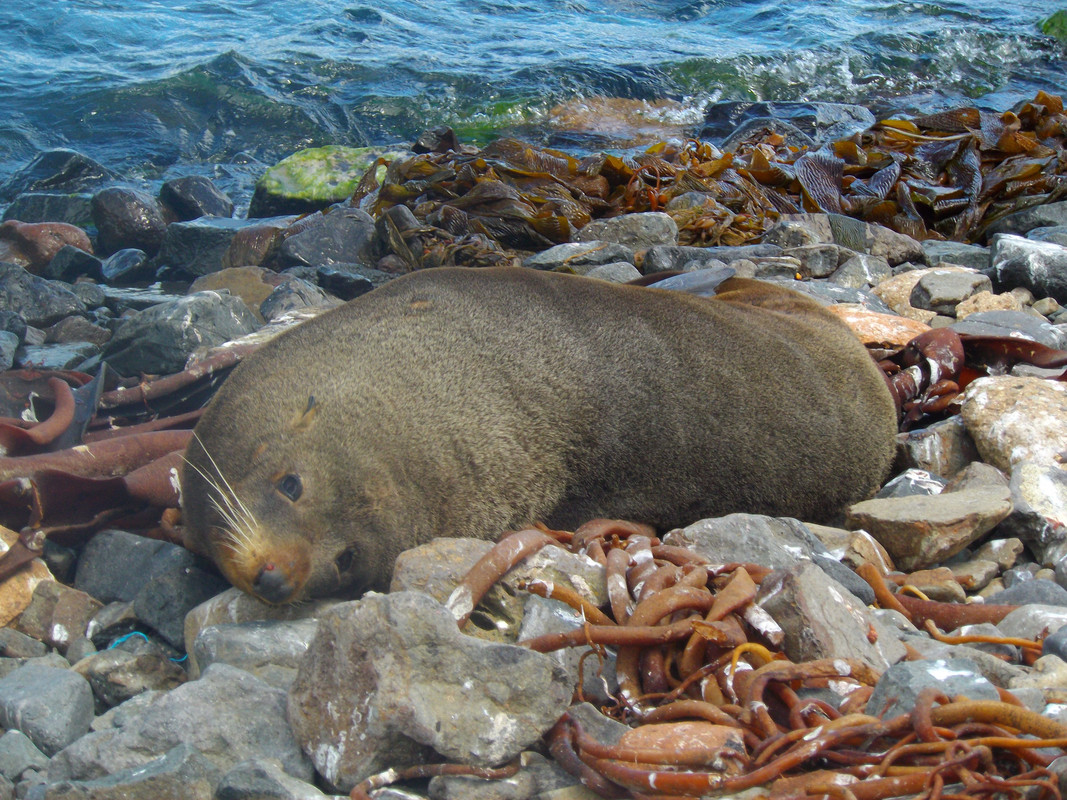 We still hadn't seen a penguin, and I had made it my mission, much like when I wanted to see wild monkeys in Costa Rica. Not quite yet the explorer I hope to be, I had to use my old pal Google to help. I found Sandfly Beach had a small family of penguins living on it, and we could go to see them tomorrow. Satisfied, we headed back to the now ready room to relax.
We all woke fresh the next day to start a couple of hours drive up the coast to Moeraki Boulders. The beaches we passed on the journey were huge, white sand beaches, without a single person on. It was already approaching 30 degrees Celsius and these beaches were empty, incredible!
Moeraki Boulders are well signposted and well advertised, so relatively easy to access. A small donation is asked for as you enter the beach, and it tends to get quite busy during the Summer. I have to admit I was a little underwhelmed, and wouldn't go again. We made the most of the trip by taking a nice walk down the beach but we were not wowed. I found out afterwards that there are many of these "spherical" rock formations in the world, Moeraki has just done a better job of marketing theirs.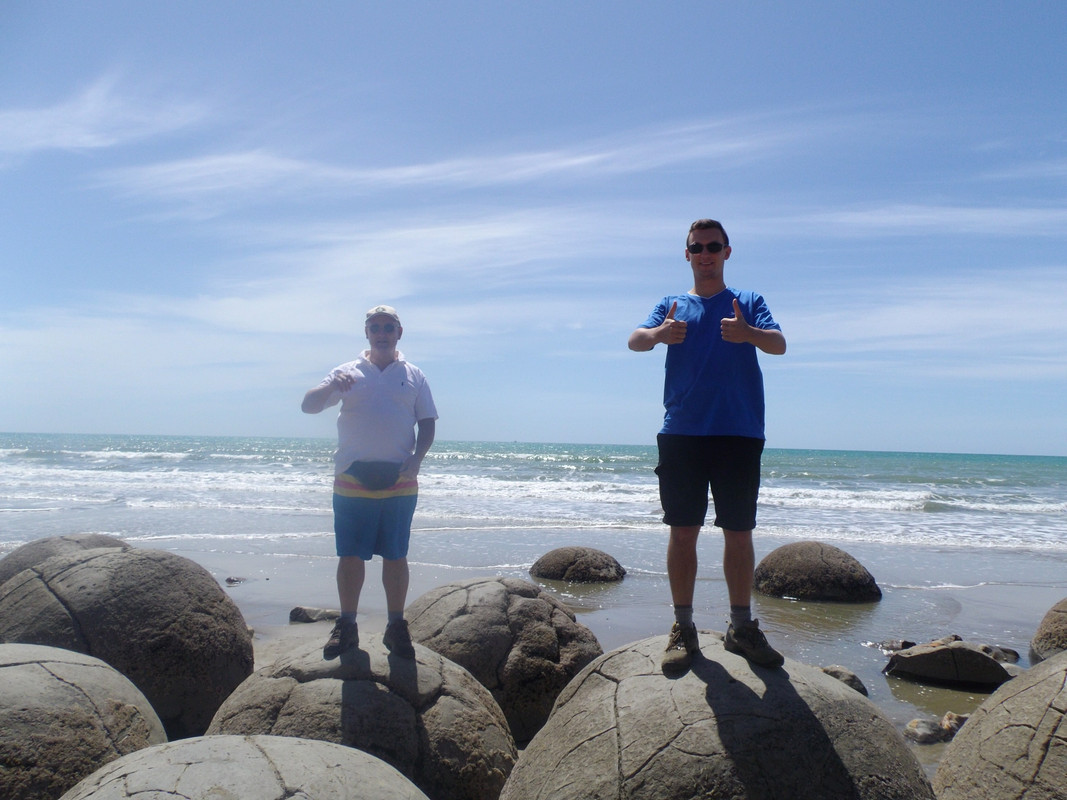 Dunedin was next on the agenda, and after a short drive we parked up and began a walk in the sunshine perusing the local shops. 'Granny Annie's' sweet shop was our favourite, and after Mum and Dad had some marshmallow filled chocolates (Kiwi delicacy), we sat down for a well deserved beer. I was surprised how small Dunedin was, and would say that a day trip is plenty.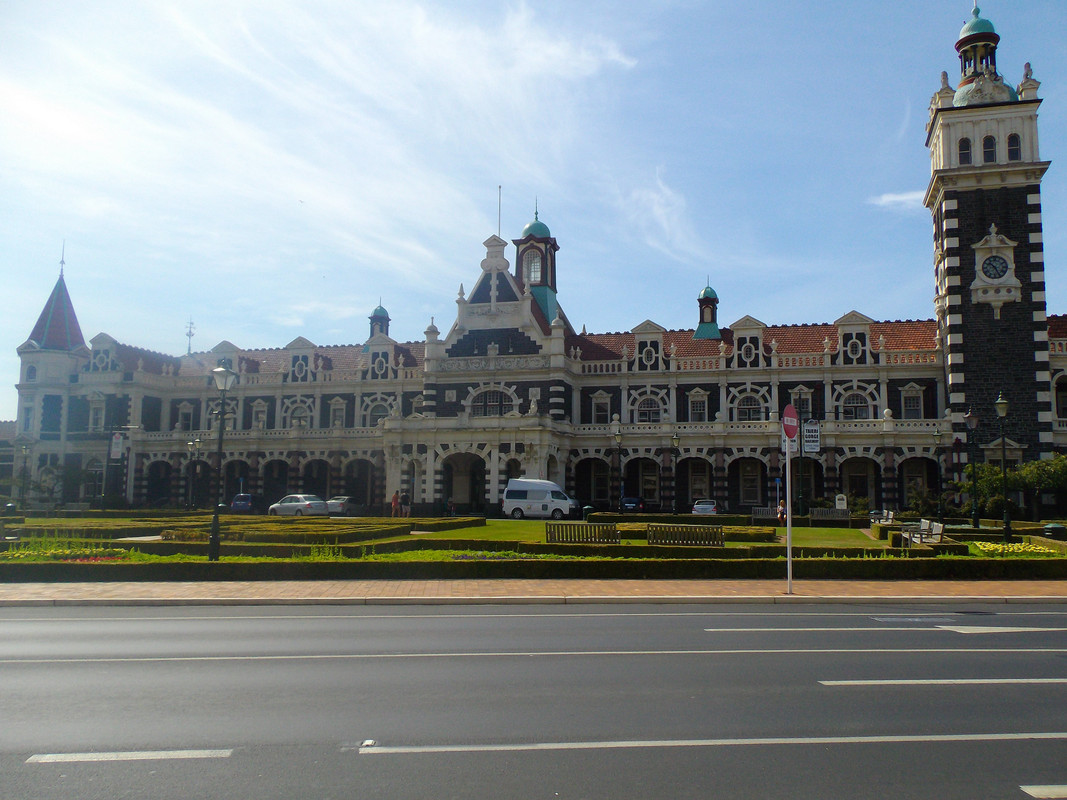 We hit Sandfly Beach next, and contrary to popular belief it is not called Sandfly Beach because there are lots of sandflies, but because it looks like there is a constant sandstorm raging around its' large dunes. There is a steep decline down a large dune to get to the beach, and the wind is very overpowering. So much so that Mum opted to get back in the car while us 3 took the plunge, and I took the opportunity to steal her jumper.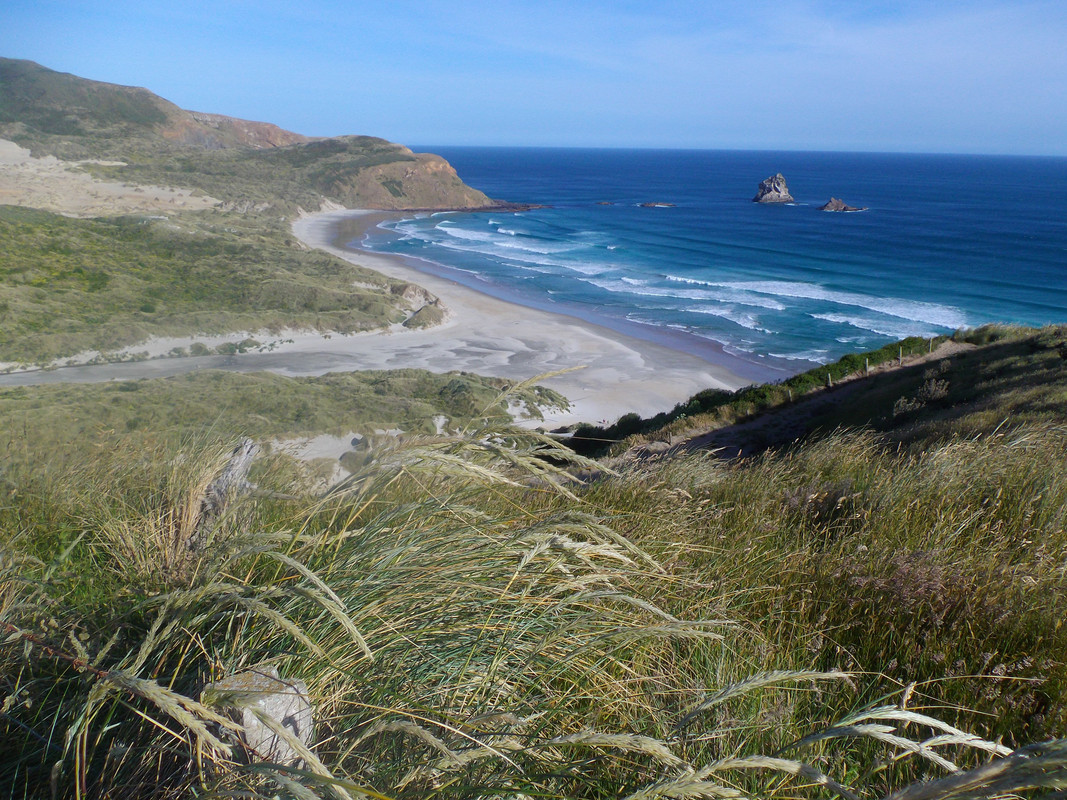 On the beach we spotted a penguin (mission complete) who looked very out of place on a large sand dune. He was making scaling the dune look very difficult, and we got a decent photo of him.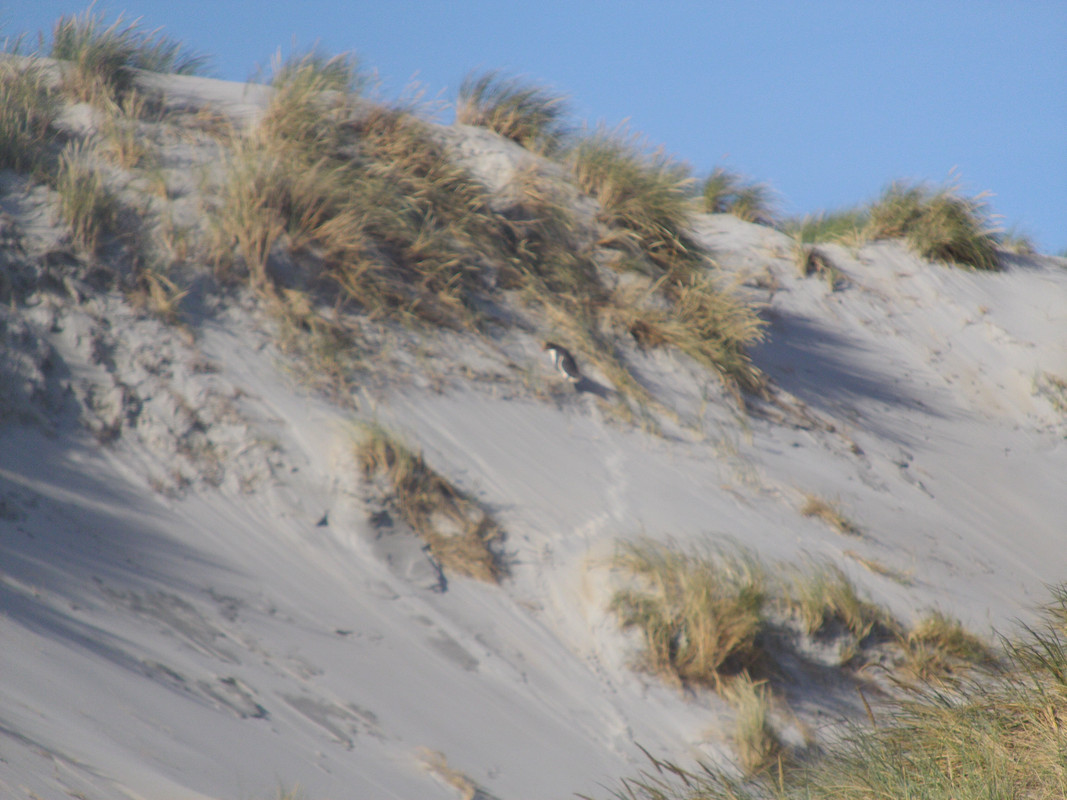 We carried on until we reached the lookout post, where we spotted dozens of seals. On the way back down the beach, we saw a sleeping seal, another animal that looks out of place on sand. We must have missed him the first time. He looked happy enough, anyway.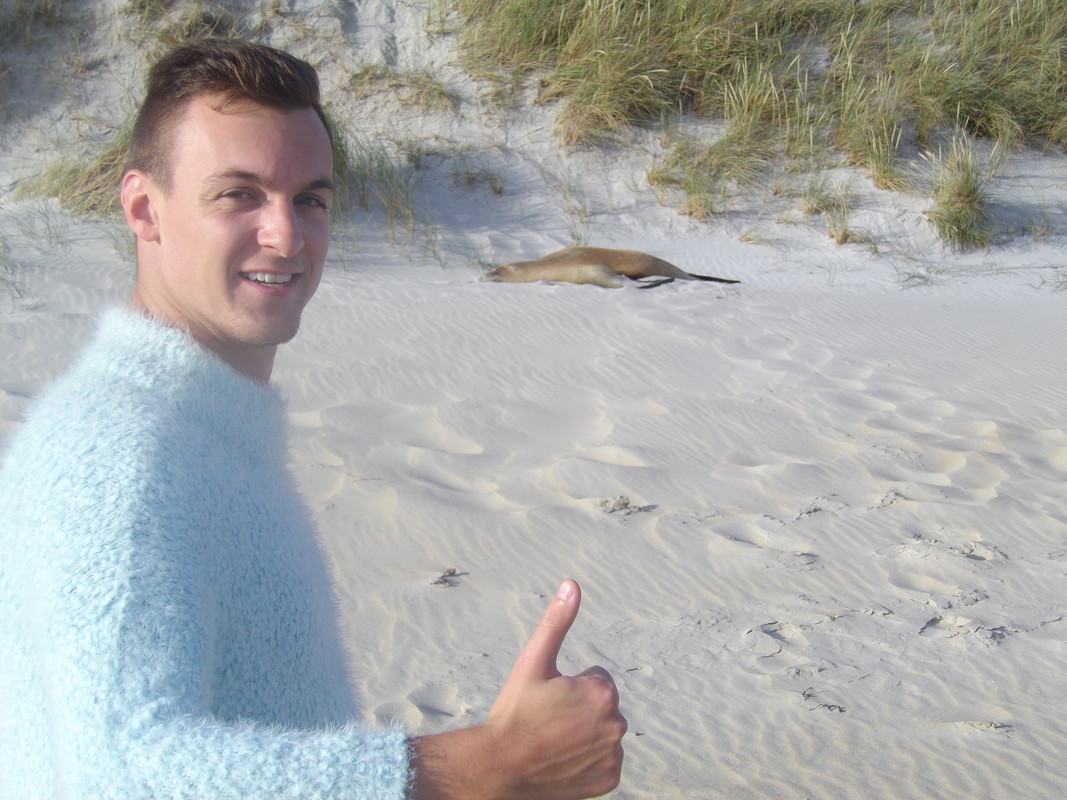 The steep decline on the way to the beach soon becomes the steep incline back to the car. Dad and I had to take a few pit stops on the way back up, and I had images in my head of the penguin photographing us and saying "Not as easy as it looks, is it?"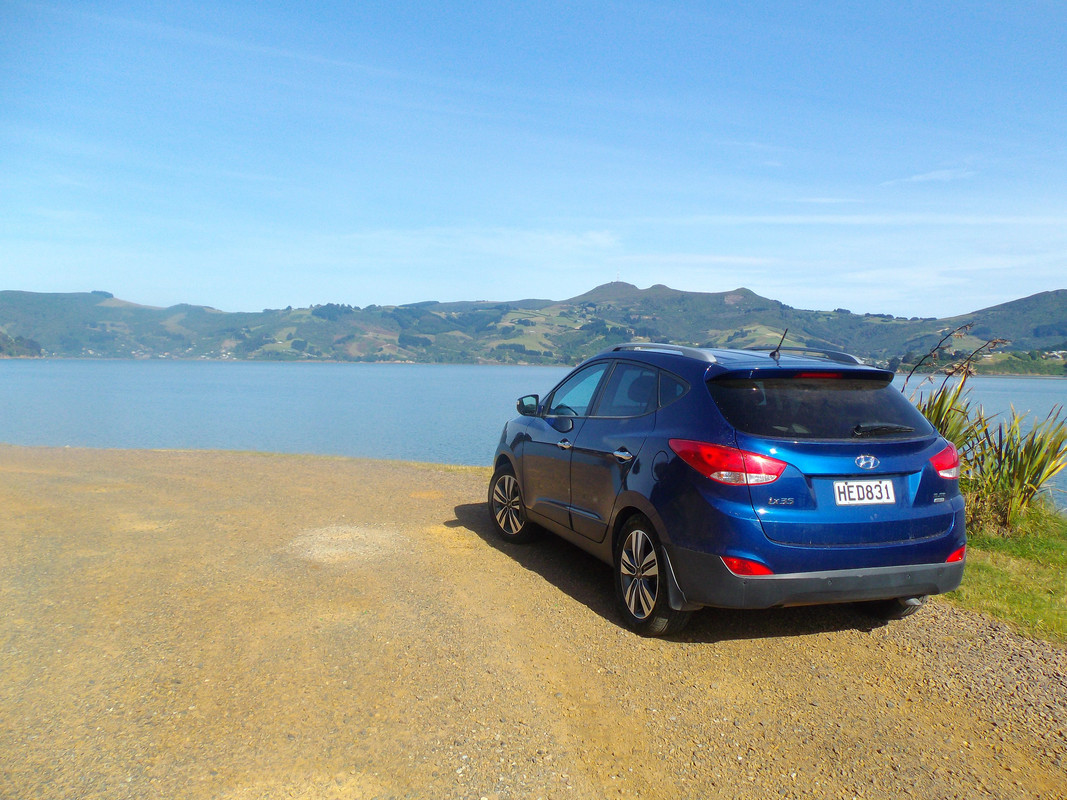 A good few days well spent in the South East, we moved on to swim with sharks in Invercargill the very next day.