In January I had the opportunity to review the quirky Lady Hamilton Hotel in Stockholm.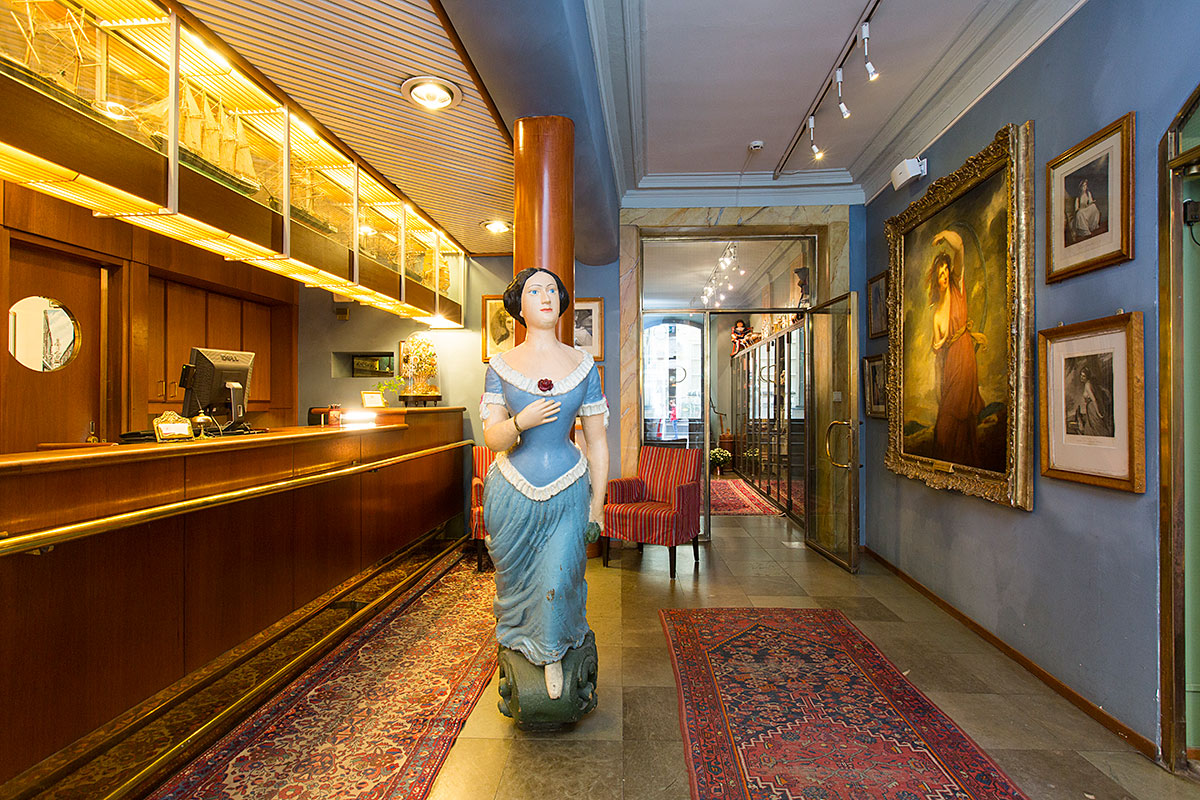 Nestled in Gamla Stan, the location on paper looks unbeatable, within walking distance of everything Stockholm has to offer. The reality when you arrive is no different, and after a swift 15 minute walk from the Arlanda Express terminal (if you are flying in) you are in the beating heart of Stockholm on the doorstep of a very funky, folk style hotel.
The statues and antiques greet you before anyone else, and it has an oldy worldy warmth to it when you arrive. Once I had checked in, I had a nosey up the stairs (there's no elevator) and through the corridors and the best way I can describe it is unique. It is certainly an experience.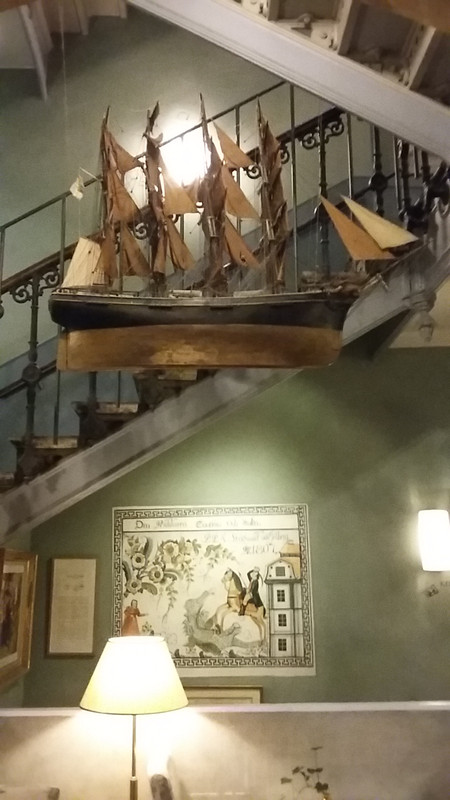 I stayed in the Compact Twin Room, which is a long, thin room, perfect for those looking for a bargain with a friend.
I was alone so space was not an issue, but I feel the room is very compact for two people, so if you are looking for something roomy, make sure you book a larger room such as the Courtyard Room.
The bathroom on the other hand is excellent. Spacious and smart with a hot, powerful shower, which is heaven when it's snowing outside!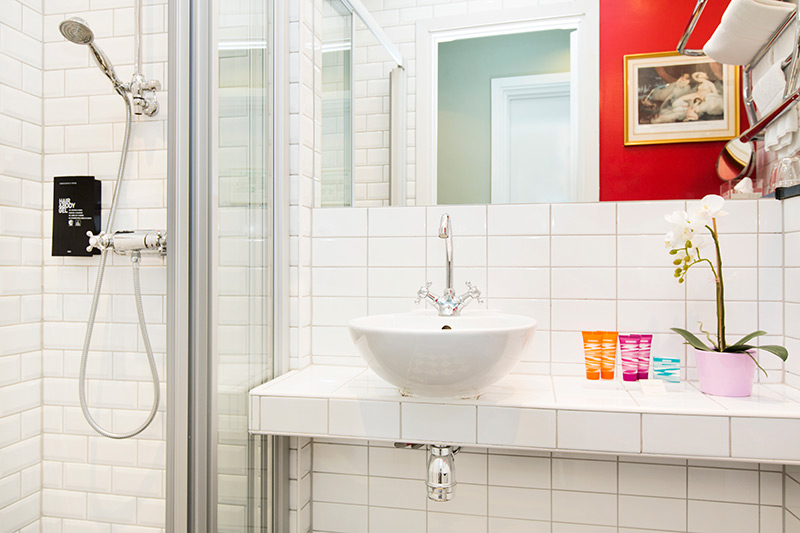 I slept very well for saying I was in a single, and the bed was comfy and welcoming.
The breakfast is tasty and plentiful. The choices are vast and I was very impressed as this is included in the price of your stay.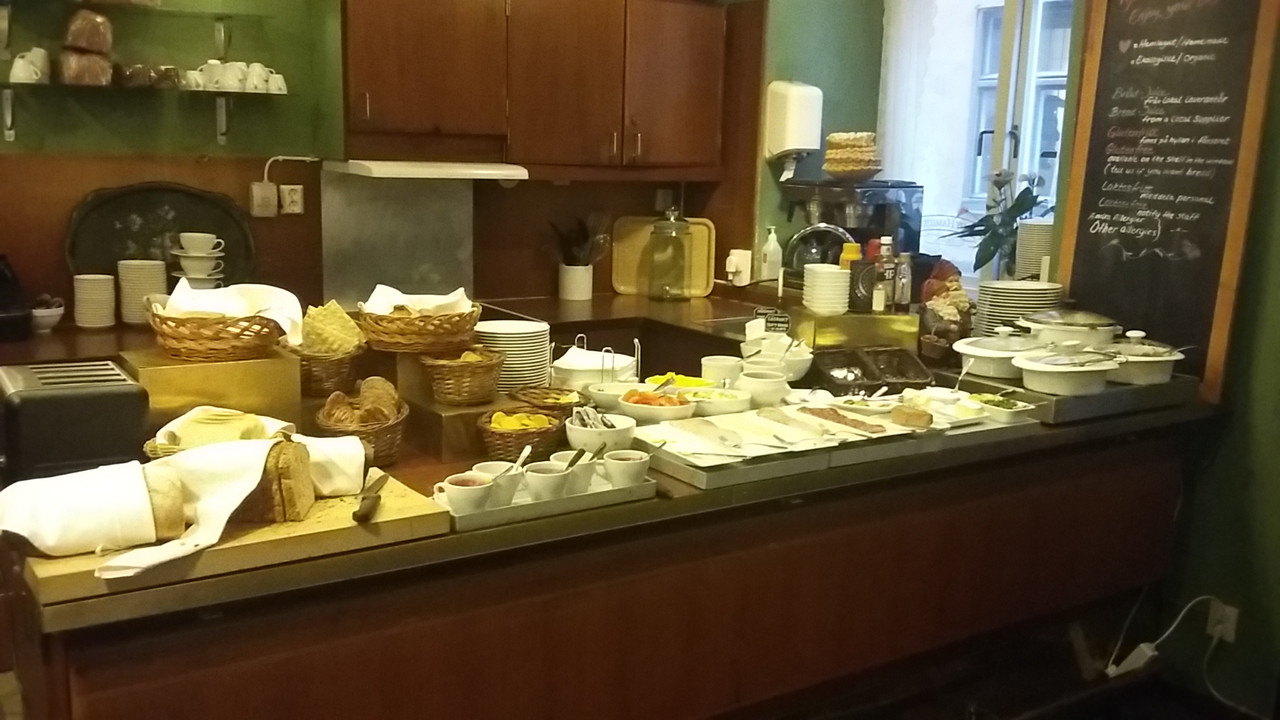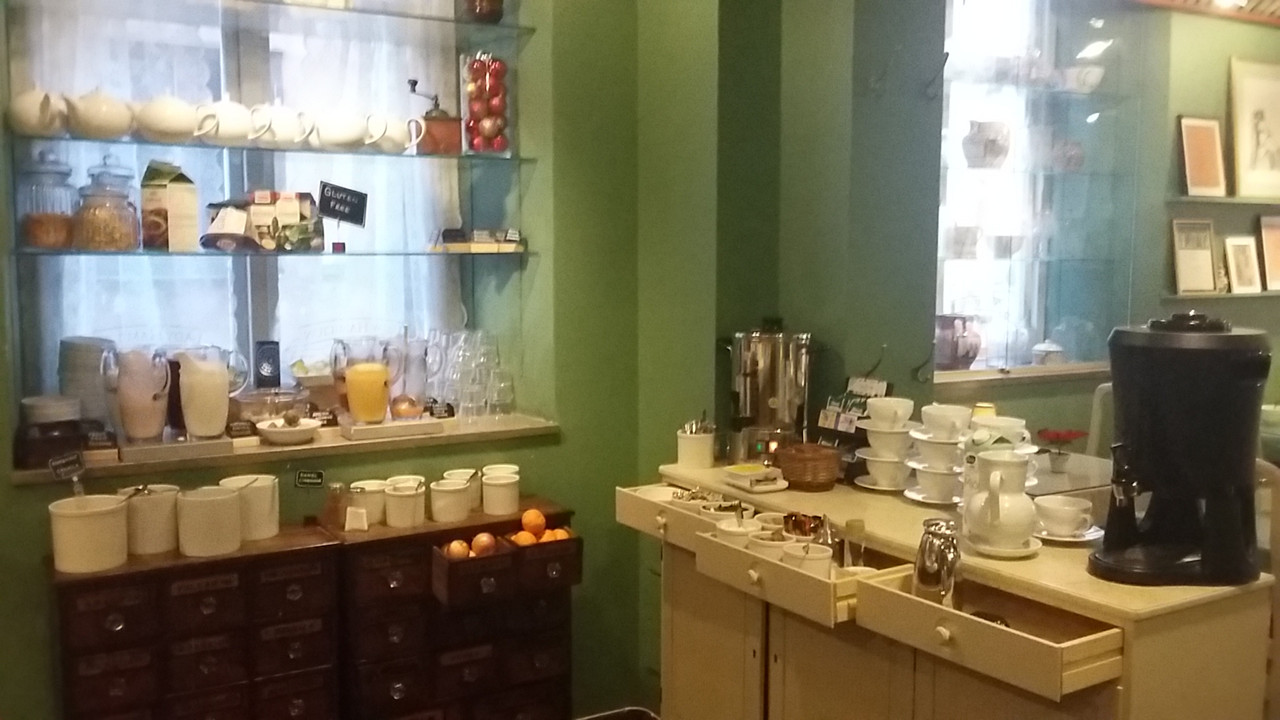 They also have a sauna underneath the hotel. As if a basement sauna isn't cool enough, they hire it out to you for one or two hour periods privately! Not only that, it doesn't cost a penny for hotel guests.
I booked myself an hour before I left to try it out. First things first, it is huge. There is a changing area, a fridge full of beer, a drinks table, a sound system where you can play your own music, a table and chairs for if you want to invite friends, a sauna, a plunge pool, a shower and a toilet. This was the highlight of my entire trip.
They have free WiFi throughout the hotel but I was warned it may not work underground but I had no issues with it and it played music perfectly. I left feeling revitalised and thoroughly enjoyed it, I can imagine it would be even better with friends.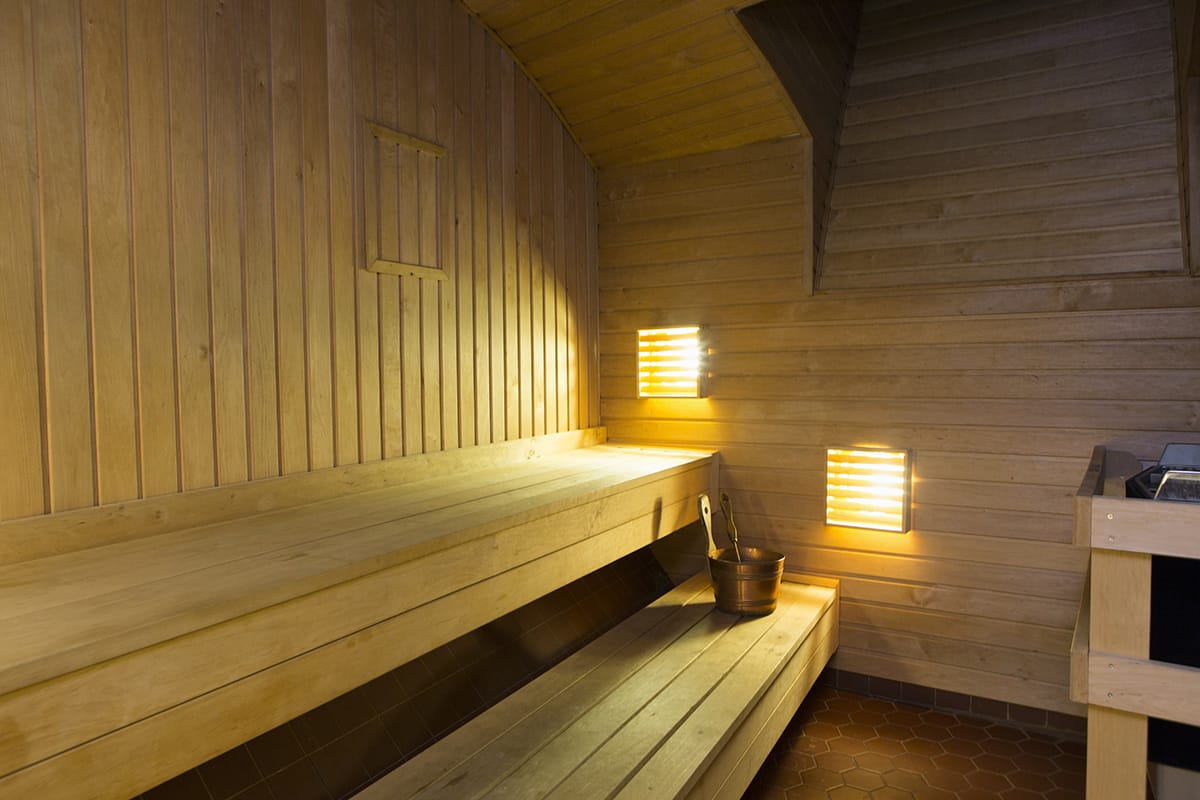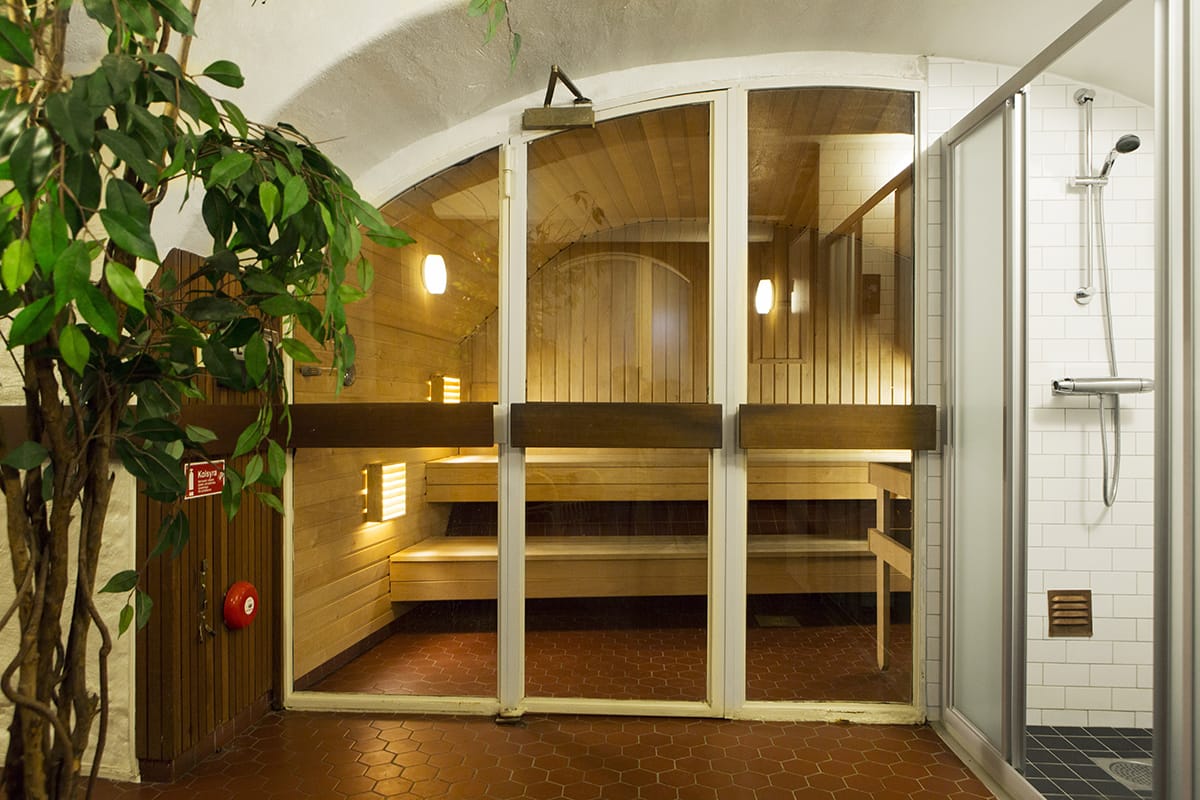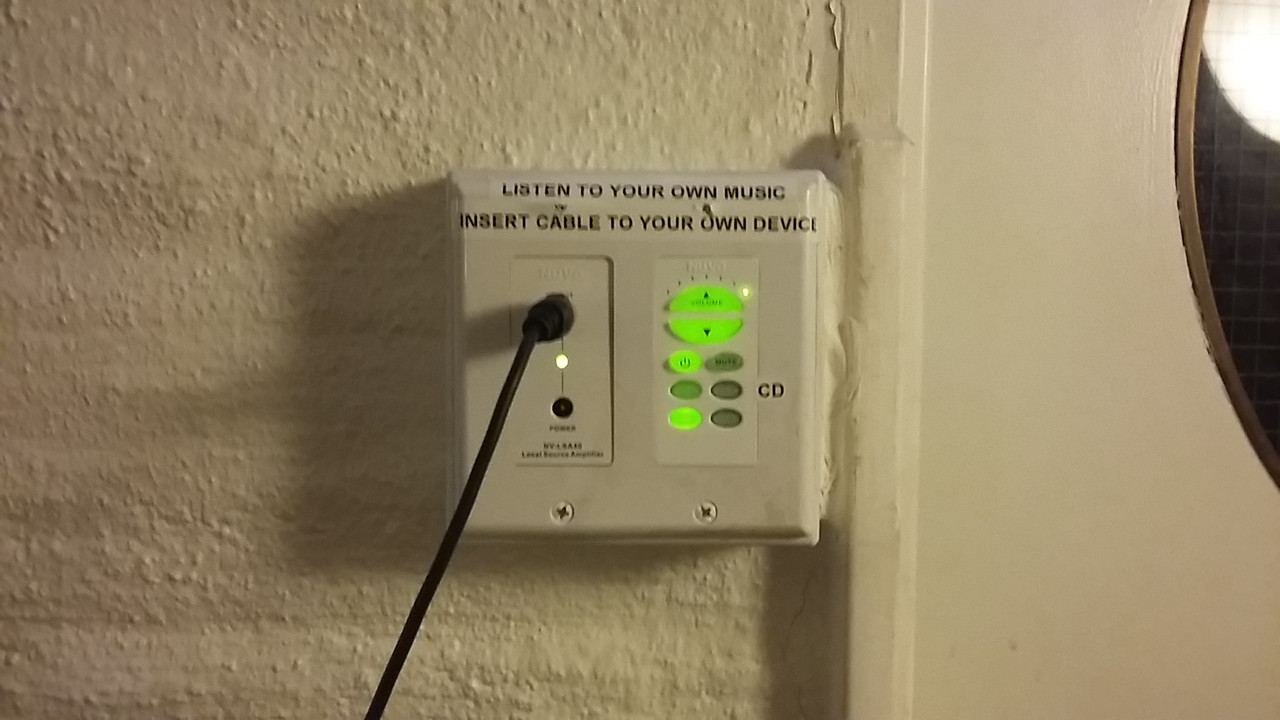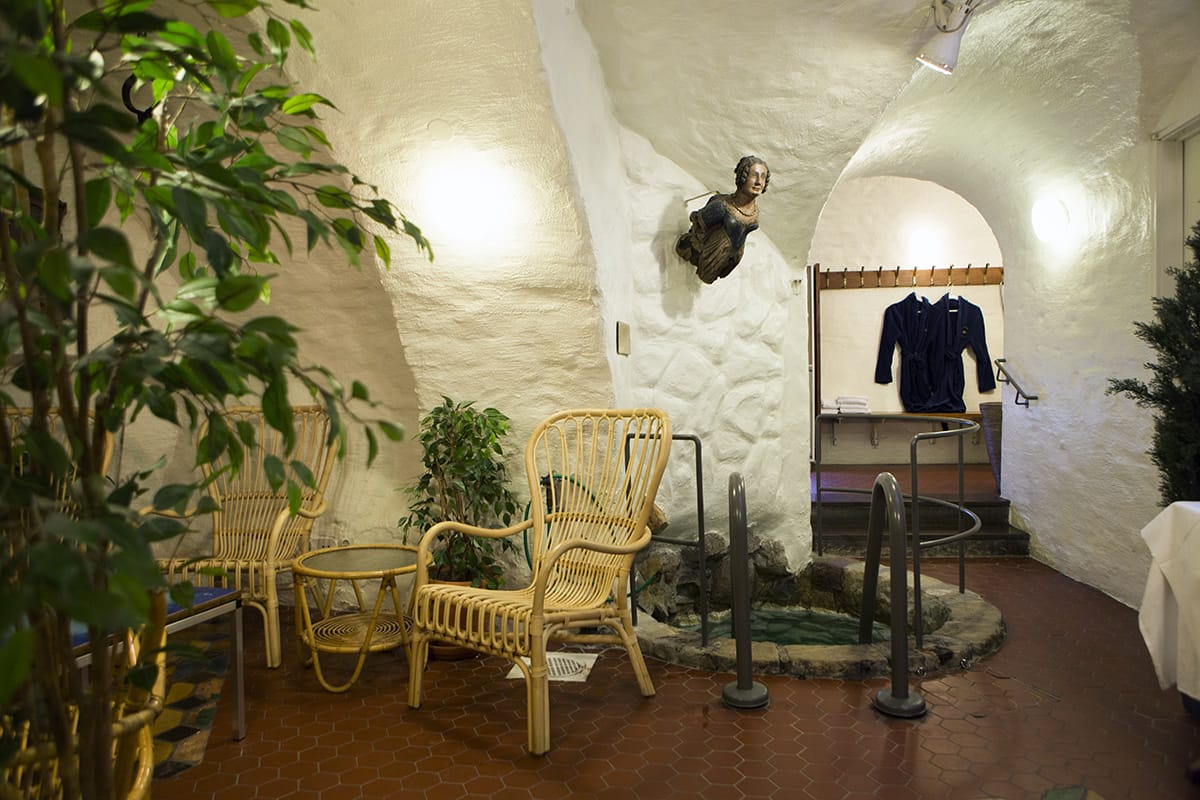 Overall, the location is perfect, the staff are very helpful, breakfast is to die for and there is a fantastic sauna facility. Get yourself booked in!
The prices vary with seasonality and of course which room you book, and the place best to start is here.
Storkyrkobrinken 5
111 28 Stockholm
Sweden