Crucemundo in English is "crossing the world", and how fitting given Europe's latest cruise line now operate routes covering the Adriatic, the Danube, the Rhine, the Volga, beautiful Lake Baikal and even the great Nile river. I have been lucky enough to experience both the Rhine (during Christmas) and the Adriatic (Summer) with Crucemundo, so that I can share this Crucemundo review with you.
Table of Contents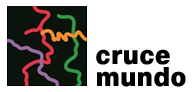 Adriatic Breezes
This Crucemundo cruise route begins and ends in Dubrovnik, and provides a great introduction to the beautiful Adriatic coastline. The ship for this Crucemundo cruise review is the MS Apolon, a vessel designed for style and intimacy.
At less than 50 metres long, this boat was built in 2016 with just 19 passenger rooms for a very different cruise experience. Sailing from Dubrovnik, this route stops at Mljet, Hvar, Bol, Split, Pučišca, Makarska and Korčula before arriving back to Dubrovnik.
The cruise boards on a Saturday but doesn't leave shore until the Sunday, meaning you can arrive any time. This is particularly useful if you are flying into Croatia on the Saturday. The ship docks under the suspension bridge, a short walk North from where the larger cruise ships can be found.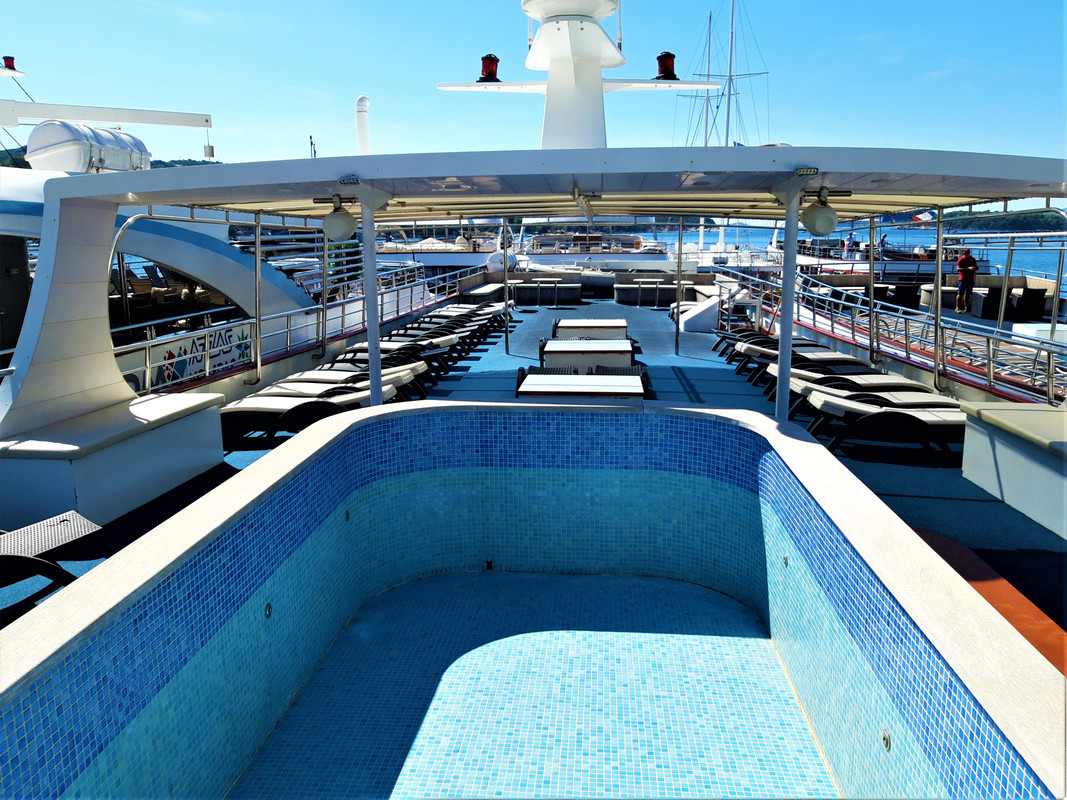 The first day is a leisurely one as guests unpack and get to know the ship. Below deck you have the Bottom Bridge rooms, these are actually slightly larger than the Main Bridge rooms, but only have port holes rather than full windows. On the boarding level you have the Main Bridge rooms, featuring windows looking out over the water. The next level up is the restaurant, bar, kitchen, wheelhouse and smoking area. The top floor is the sun deck, where you will find sun loungers and a jacuzzi pool.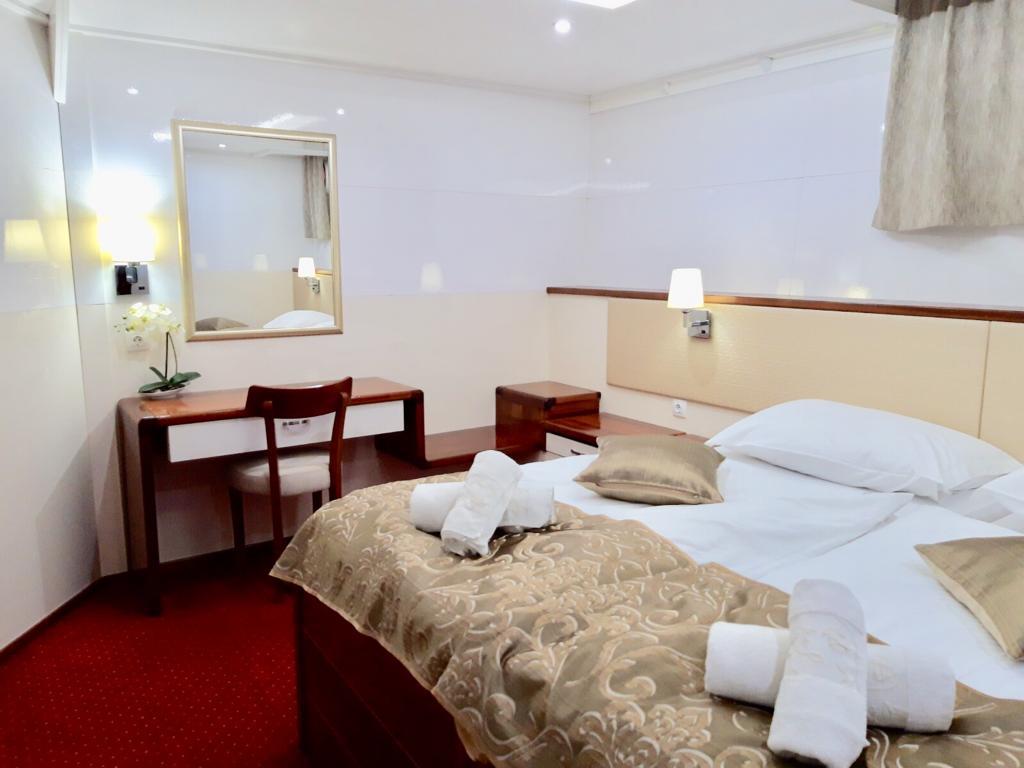 Once you've settled in and connected to the WiFi (works really well when you're docked) it is about time for the presentation of the crew and the welcome dinner, as the cruise director explains the points of contacts and safety features on board. Each day a communal board in the bar area is updated to reflect timings, and a huge screen displays information, recommendations and maps for your next destination.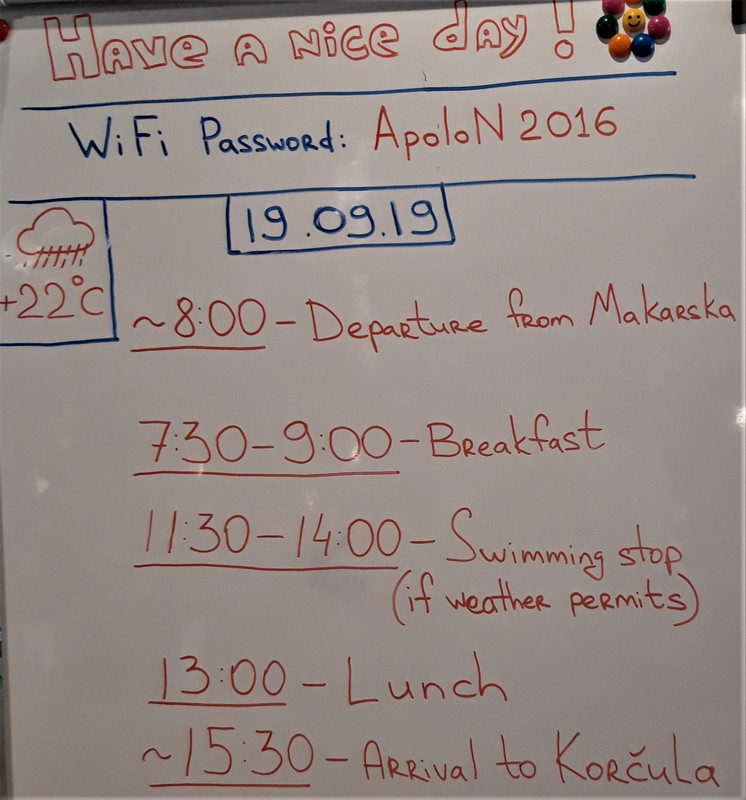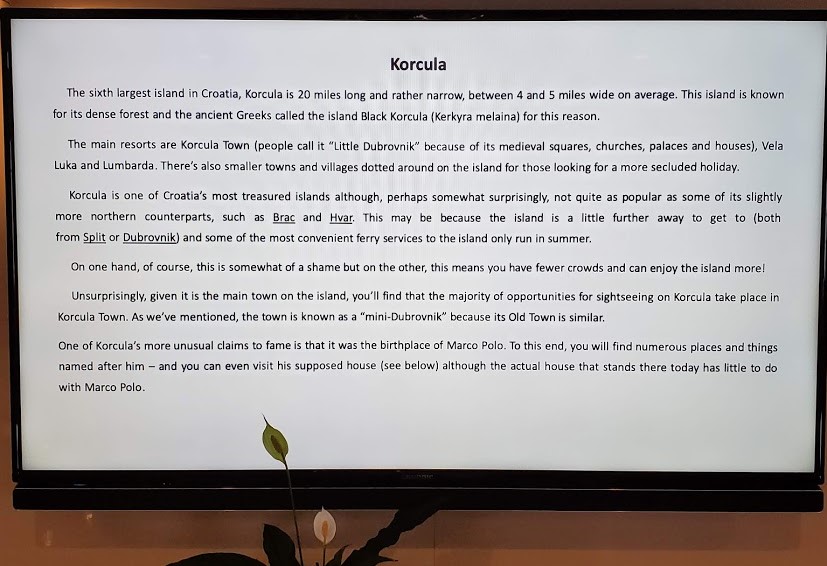 The first full day on board begins a routine that you quickly acclimatise to. During breakfast, the vessel departs and you enjoy your complimentary food as you discuss upcoming events with your group or other guests. A continental buffet breakfast is available for all, however you are welcome to request cooked breakfasts too. Many guests opted to for eggs in either omelette form or fried with beans. Whatever you chose, the food always tasted delicious.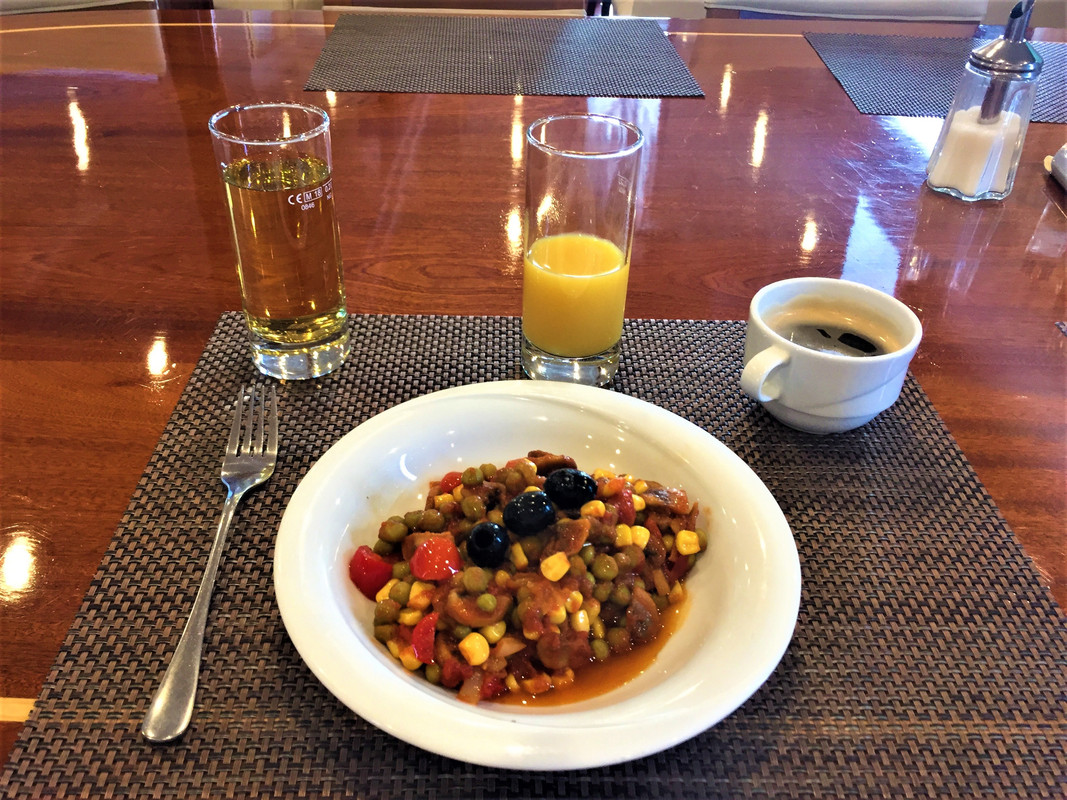 The swimming stops are definitely one of the highlights of the cruise for me. On most days you would have between an hour and an hour and a half to jump into the warm sea enjoy the sun soaked Adriatic at it's purest.
Once dried off, a hearty three course lunch follows served by the ever attentive staff. The first stop on this delightful cruise is Mljet, containing one of Croatia's most beautiful national parks.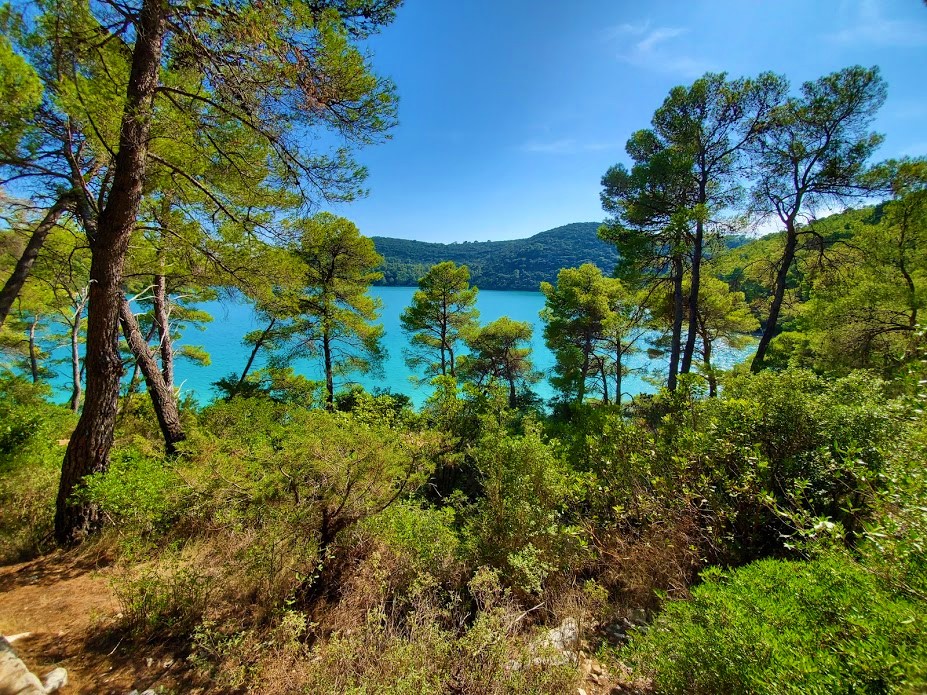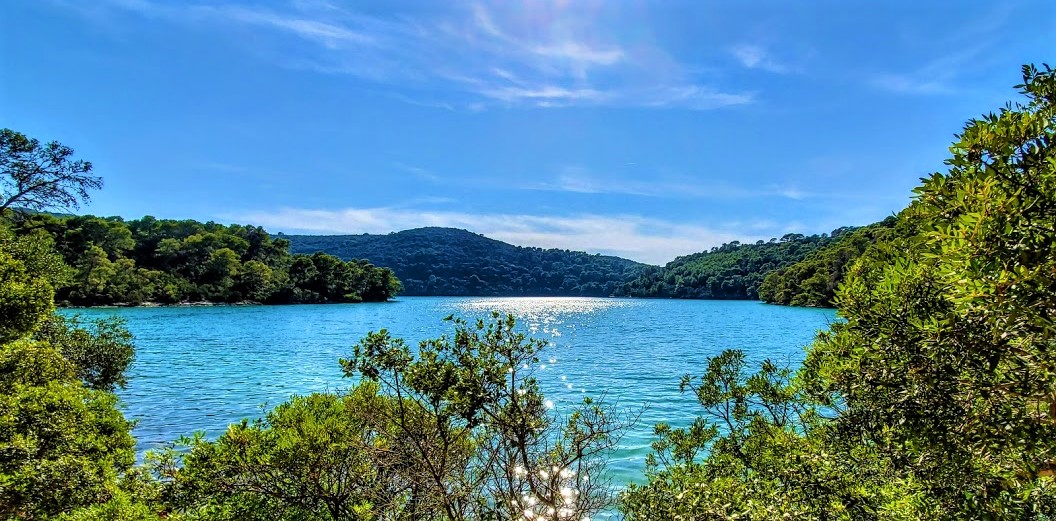 Immediately you see why everybody that has been to Croatia harps on about its beauty. The walks through Mljet national park are every bit as stunning as the photos suggest. Guests wander as they please for as long as they please, then dine on shore before heading back to the boat for a good nights rest.
The second full day is a decent length journey arriving into Hvar around 4pm. This is the longest journey at sea, but there is no chance of cabin fever as the vistas along the way are to die for. I even found this time was great for mingling with the other guests, who ranged from American to Canadian to Spanish. The free to use board games even got used as I challenged my new Canadian friends to a game of Scrabble (and lost)!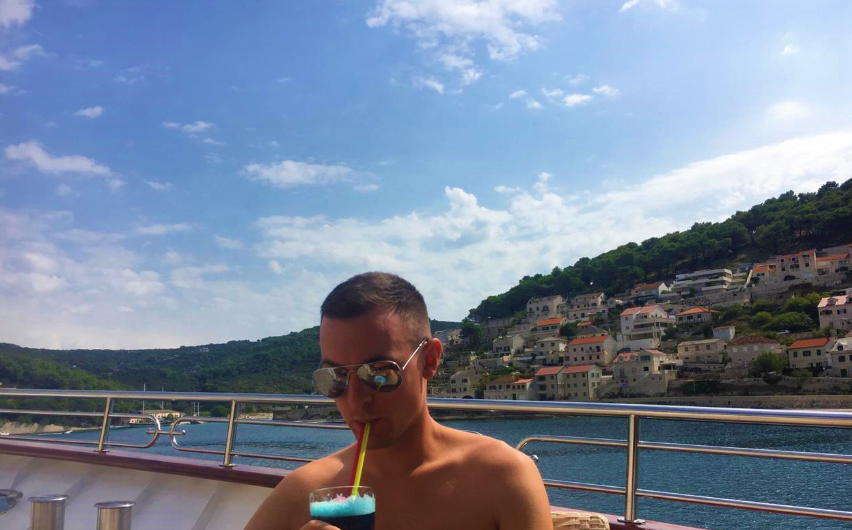 Hvar was my favourite stop on the whole trip, and that's saying something. They call it the island of lavender, and the lush scenery here fills your nostrils with its calming scent as you look out from the Fortica Španjola (fortress) resting above the old town. The on shore included excursion is a worthwhile endeavour as the guide is extremeley knowledgeable, passionate and happy to answer any questions.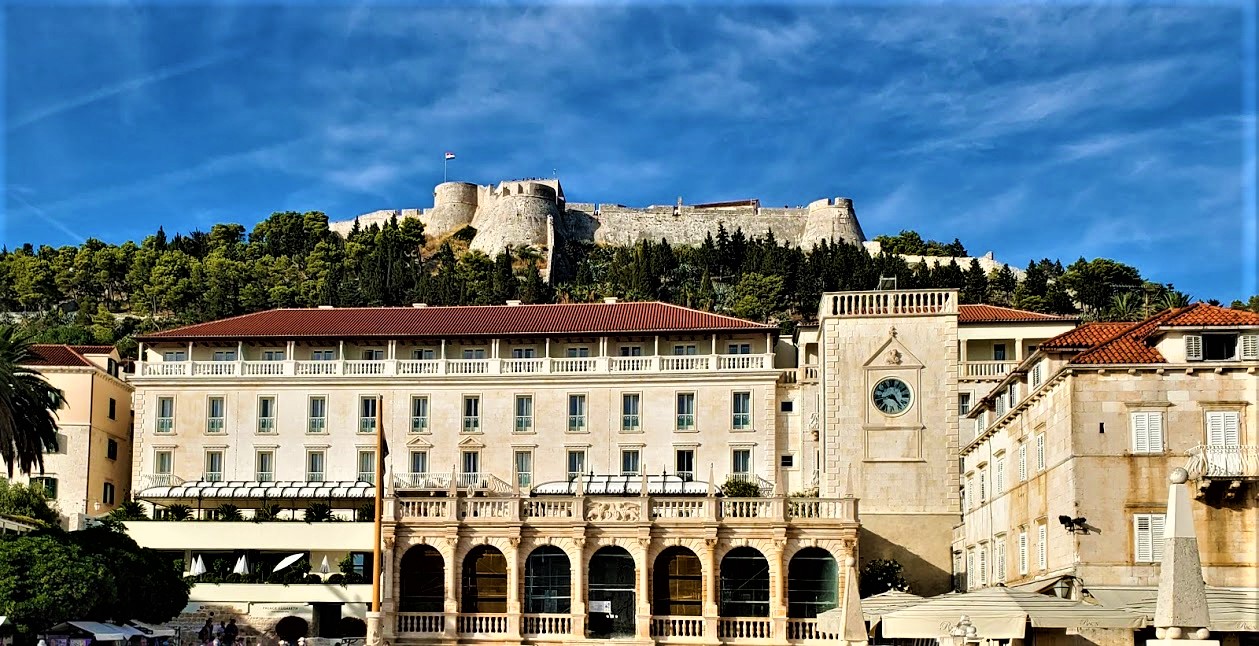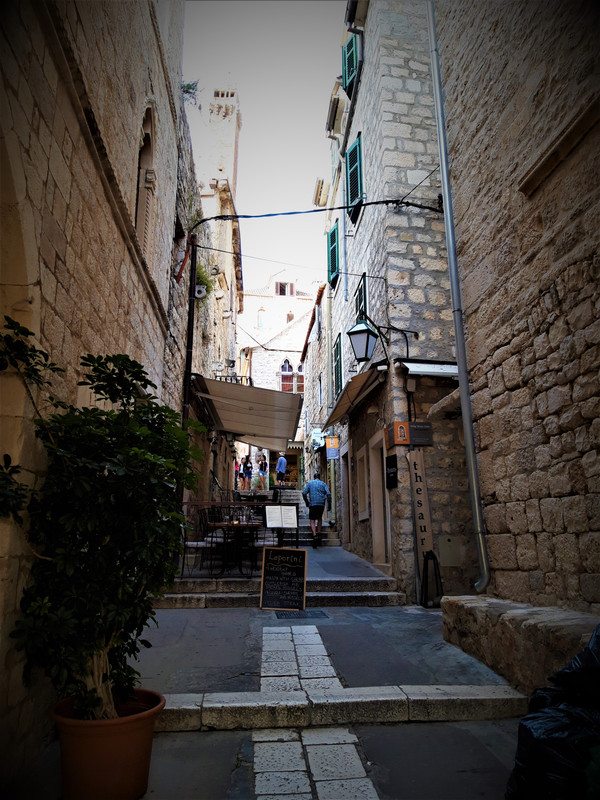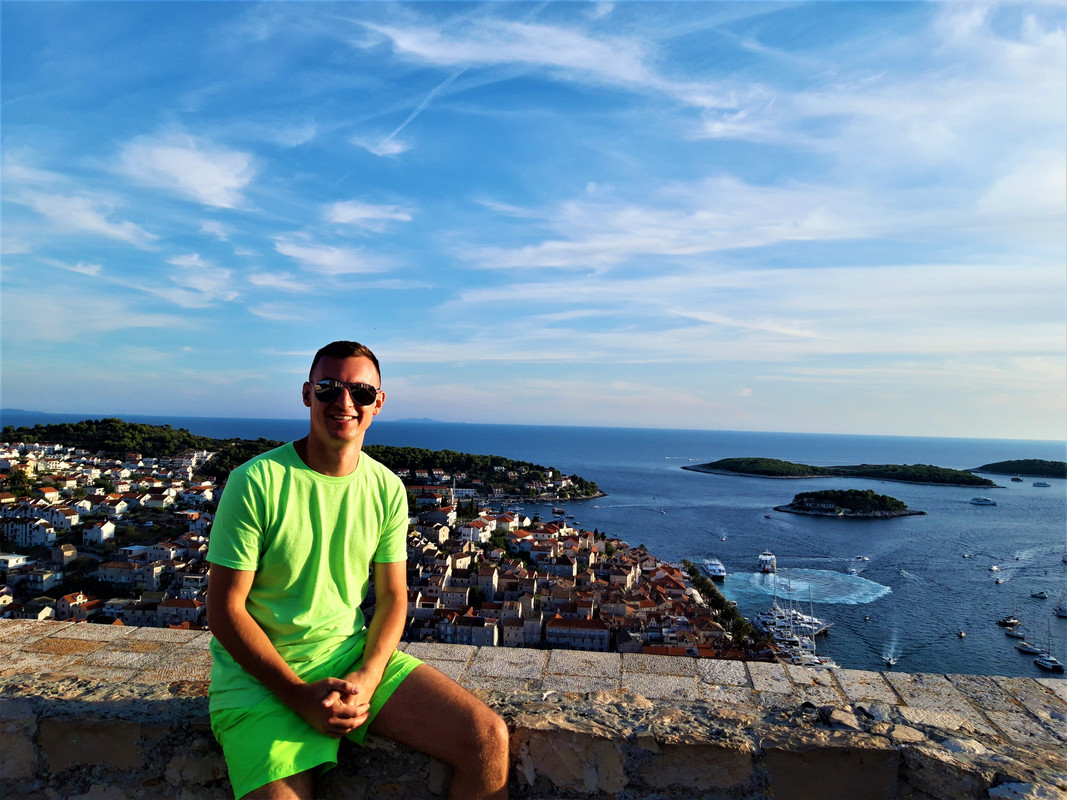 Hvar is also a popular town for young revellers and partygoers, so if all night boogeying is your thing, this will be your favourite stop! Make sure you're up in the morning though, because the next day you stop at 10am at Bol, home to Croatia's most famous beach, Zlatni Rat.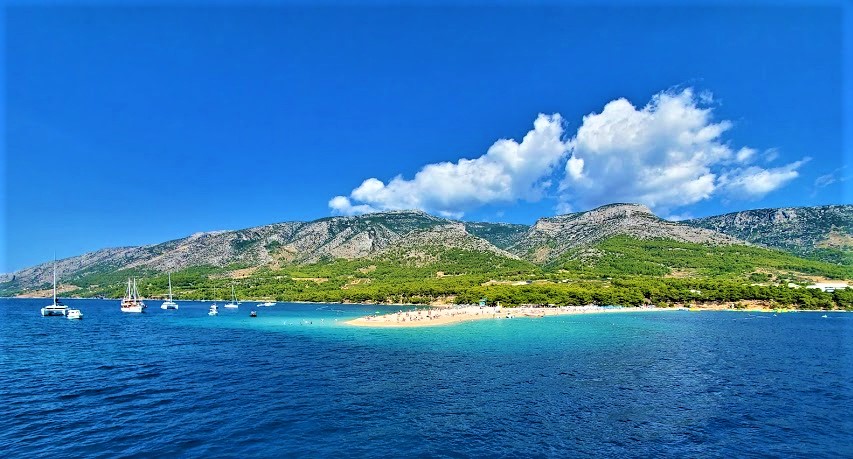 The stop in Bol is short-lived though, as Split is on the agenda for this afternoon. Split is obviously a city rather than town, and it is on the mainland rather than an island, so naturally it is busier. Whilst I tend to prefer more intimate areas, this stop allows you to see the contrast between island life and mainland life and it also means that you have more choice for your evening meal.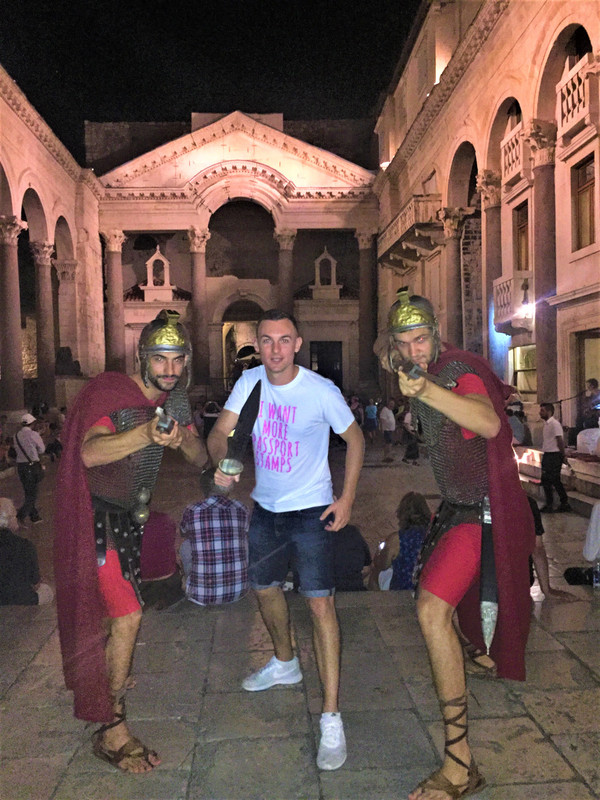 Day 5 is another two stop day, this time the morning destination is Pučišca (puh-chis-cha), a cute little wharf on the island of Brač. Wander through the quiet marketplace on this U-shaped port to find carved items carved out of stone, from ornaments to clocks and even bottle openers.

The afternoon stop is Makarska, which is a drop dead gorgeous harbour at the foot of Biokovo Mountain. Whilst officially another mainland city, Makarska has a population under 15,000 and manages to keep that cozy town feeling.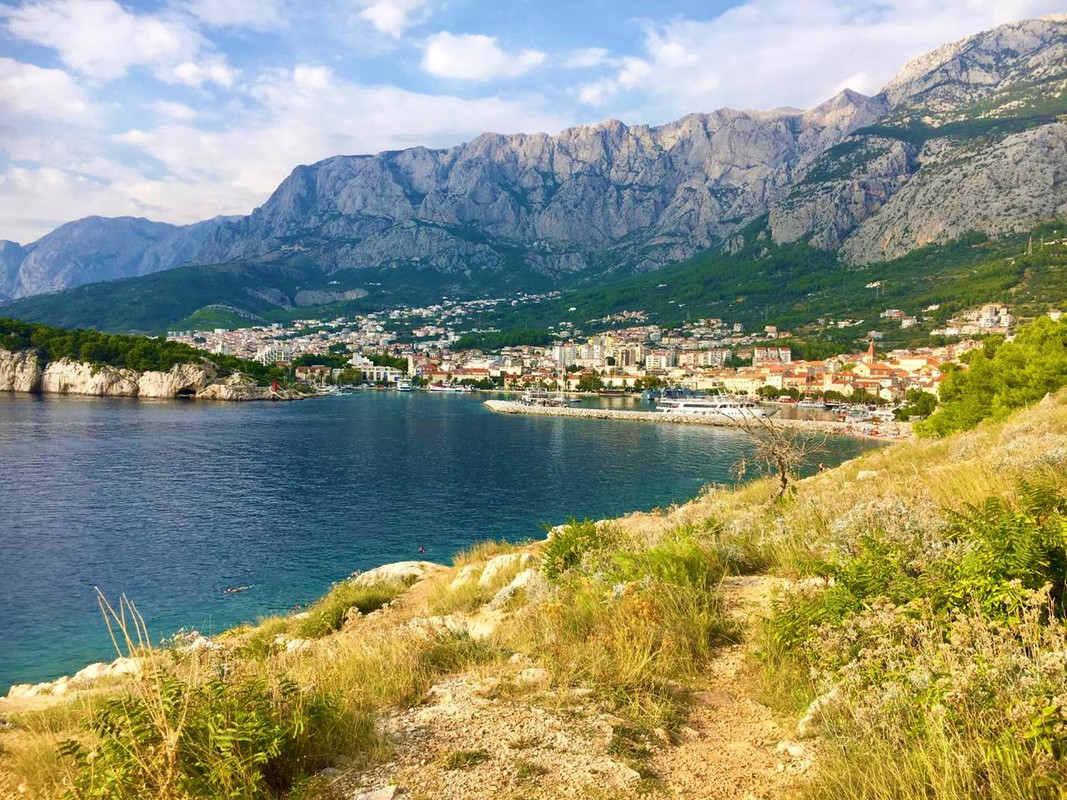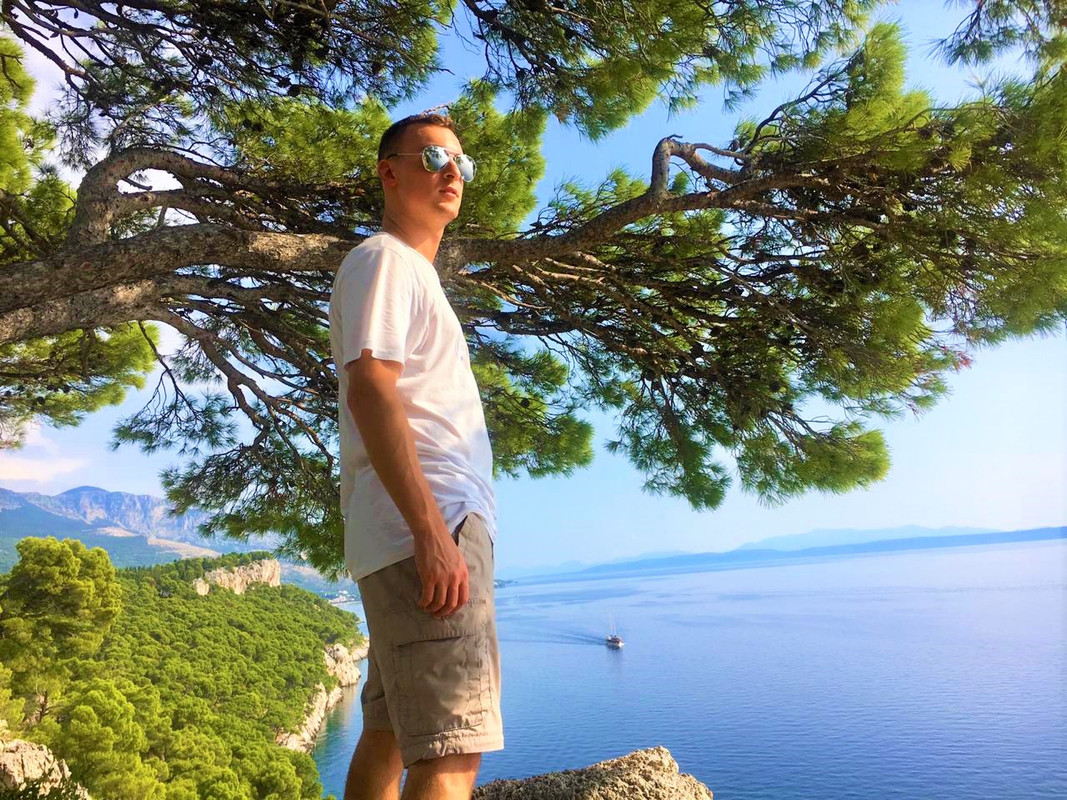 The final stop is Korčula, another typically Dalmatian island with a superb walled city. Korčula is known as "little Dubrovnik" and for me it is every bit as exciting. They are famous for Moreška, a traditional sword dance dating back to the 16th century, and you are welcome to attend a traditional performance.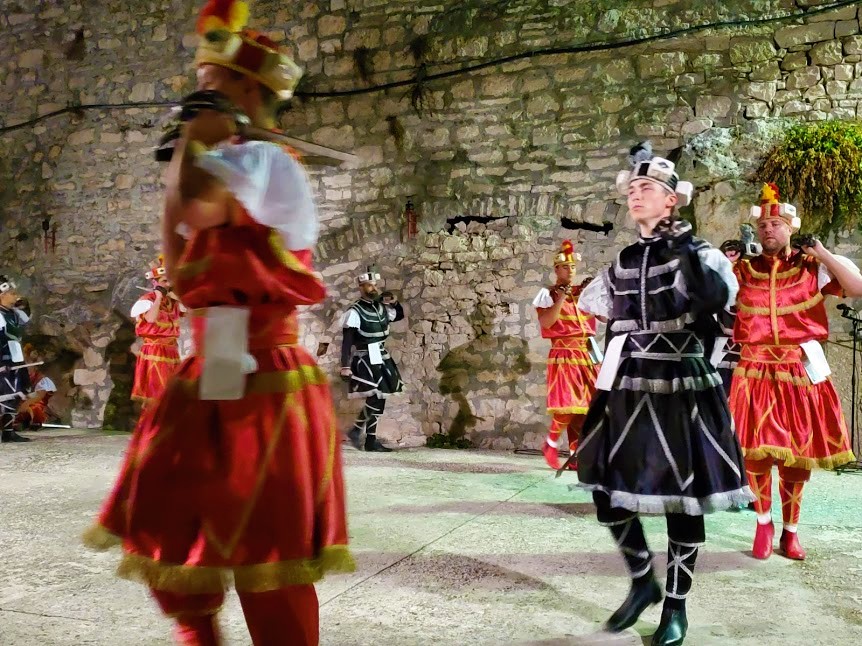 The final full day includes another swimming stop before the eventual docking back where at the start, Dubrovnik. A transfer to the city centre from the port is included, as well as a return journey for you final overnight stay. My advice is to go up in the cable car and see the amazing views over the coastline, to finish your journey in style.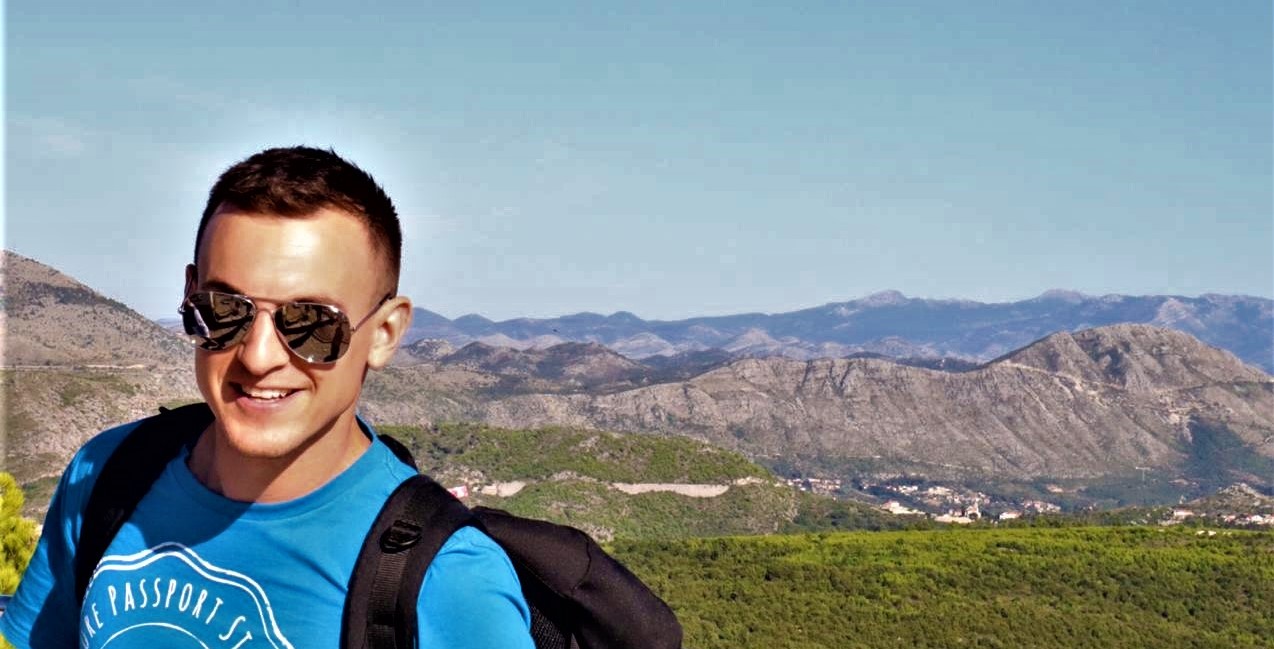 I met some wonderful new friends, marvelled at the sights and even learned the odd Croatian phrase, I advise you to experience it! As usual, please see the Crucemundo website to book direct and receive the best value.
Christmas in Flanders
I flew to Germany from the UK, so only 1 hour, an easy start to any trip. The day of boarding is one of excitement, both for the trip ahead and to check out the ship you will be travelling on.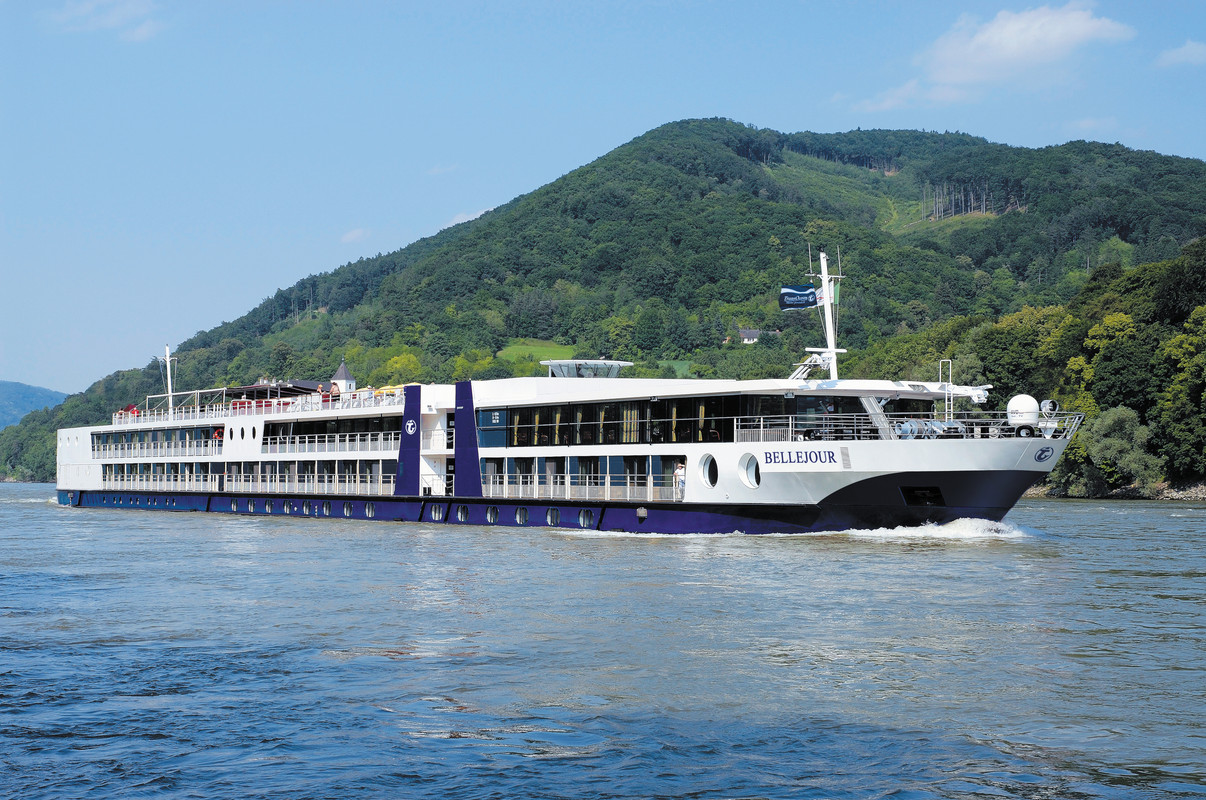 This time I was on board the MS Bellejour, a 127 metre, 3 storey ship consisting of 90 ensuite rooms, large restaurant, lounge, bar, reception, lobby, sun deck, fitness center and wellness center including sauna and hot tub.
After a great day exploring Christmas markets in Cologne, it was a lovely treat to have a welcome drink on board and be greeted so well by the friendly staff while your luggage is taken to your room. A light and tasty buffet is also on hand to keep you going until the evening.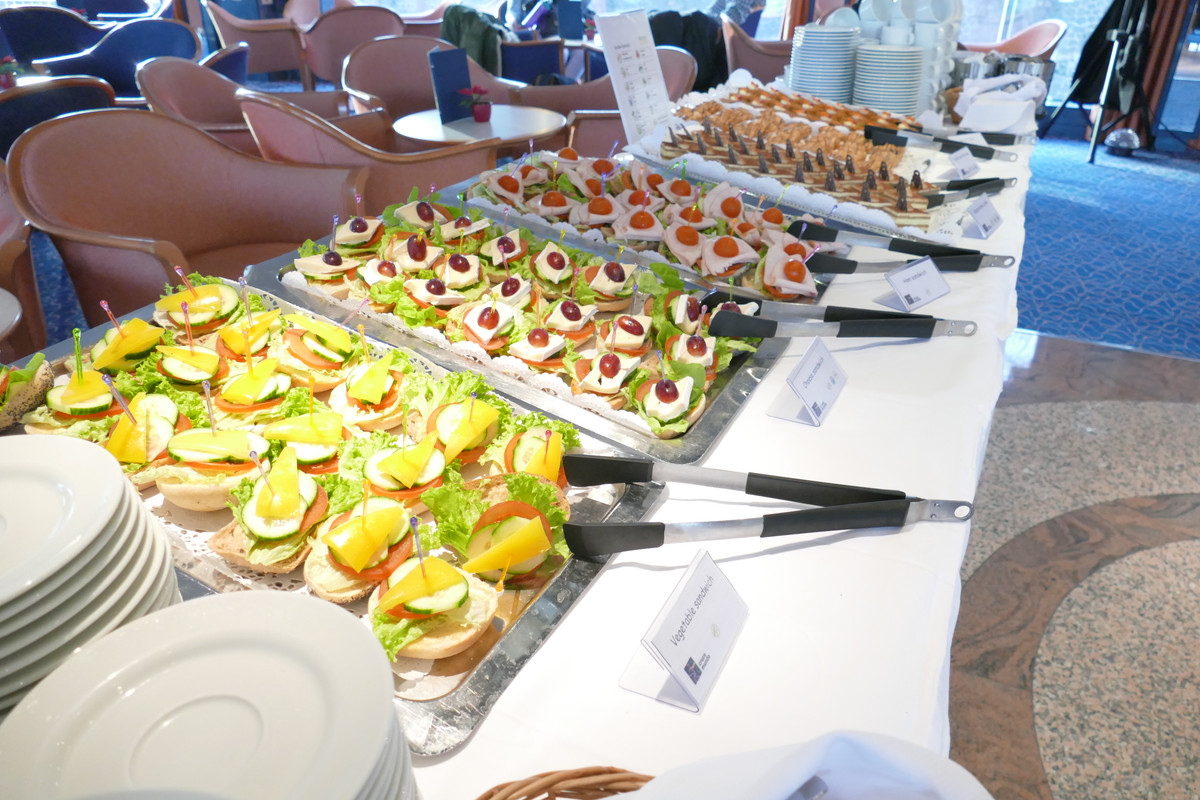 During the welcome drinks, the staff are introduced and everyone becomes familiarised with one another. The announcement is then made that dinner is served and you are led to your table in the panoramic restaurant, where the views and food are equally brilliant.
You are informed that your table will remain the same throughout the trip so that your waiter can get to know you and what you like. During this service the boat left port but was so smooth that you wouldn't notice unless you were looking through the windows.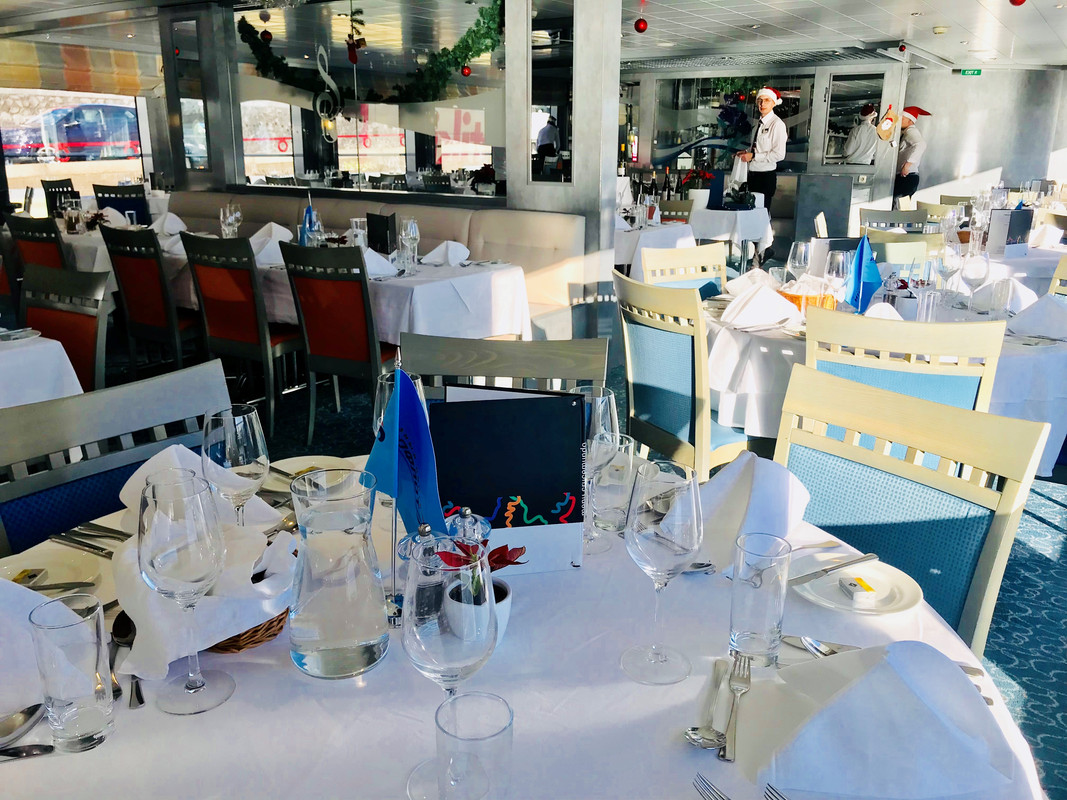 An interactive evening of music, dancing and drinks follows, and eventually everybody retires to their comfortable bedrooms, each including satellite TV, phone, hairdryer, mini bar and ensuite.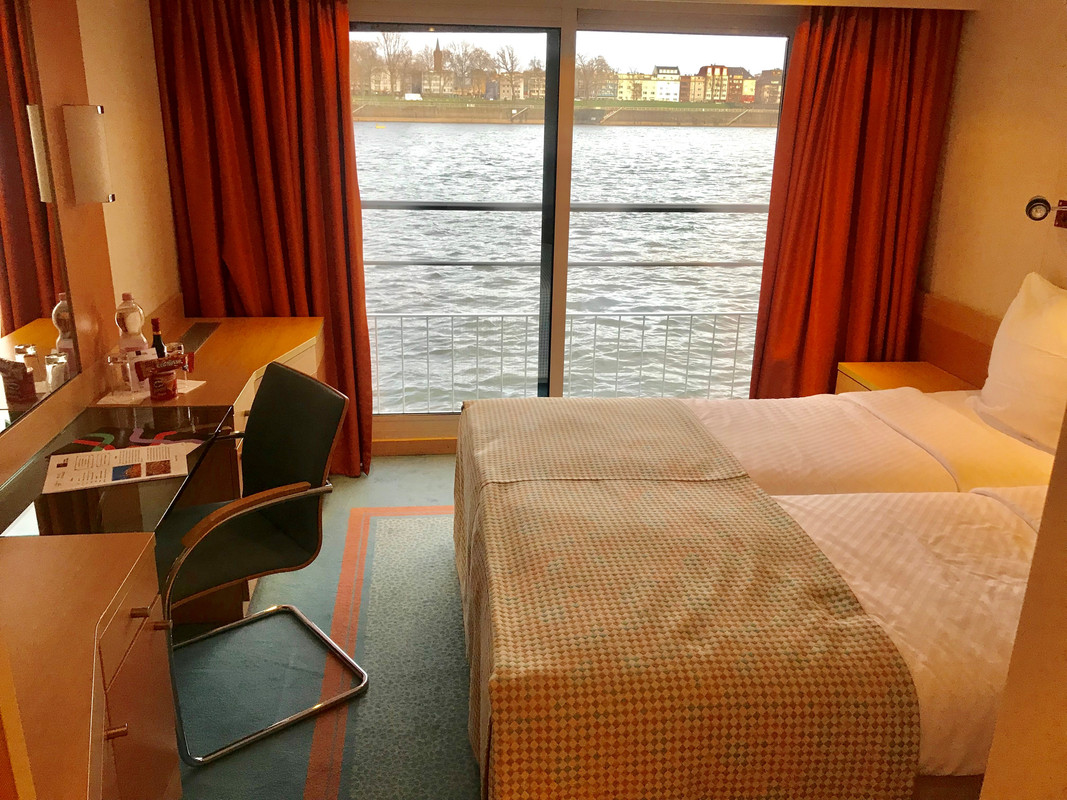 The next morning I spent some time in the wellness area, which is free to use and is easily booked at reception. I didn't use the gym equipment but the sauna and whirlpool jacuzzi were bliss.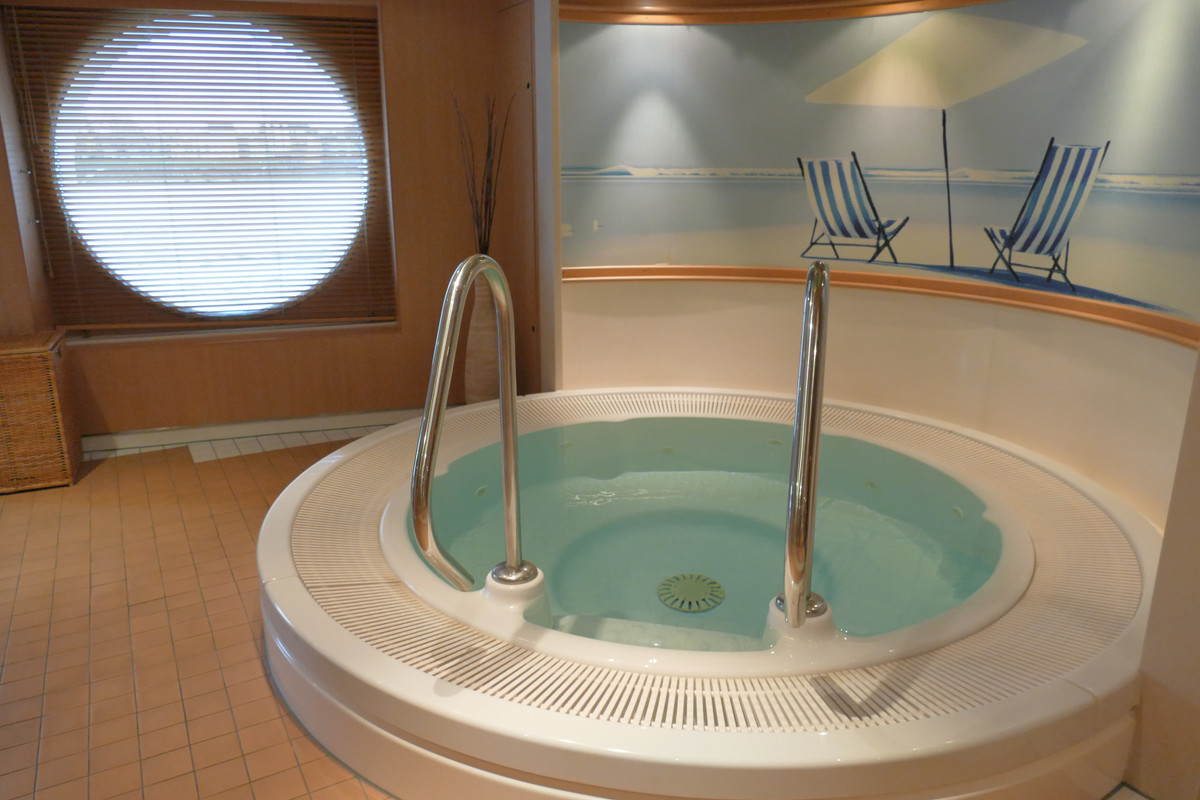 Breakfast is served from 7am til 9am, and includes a wide range of buffet style options. Lunch is served at 12.30 and is a sit down affair with a decent menu choice. The on board chef had been in the game for many decades, and it showed. With each meal a wine is suggested that compliments the menu.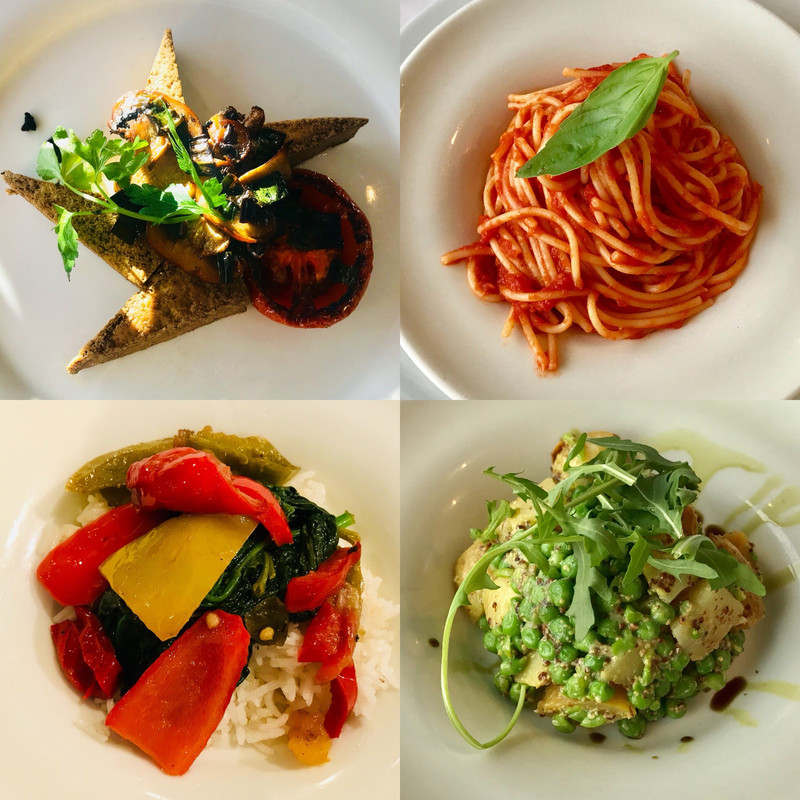 Around 2pm on the first full day we arrived into Amsterdam and disembarked to spend some time checking out the monuments, canals and world famous atmosphere. Before you leave the ship you must swap your room card for a boarding card, this is so they are aware who is and isn't on board. If you would like a guided tour of the city, Crucemundo offer one at €40 per person.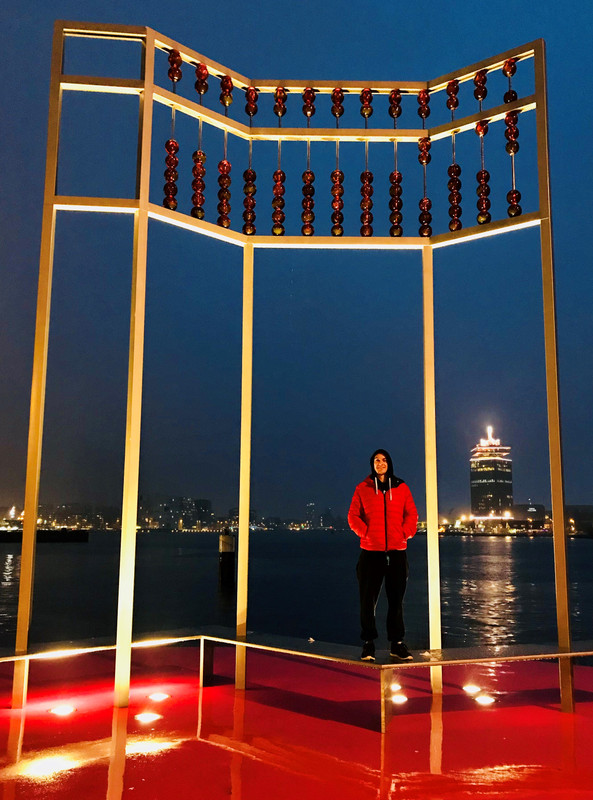 Once back on board, dinner is served at 7.30pm, unless of course you want to stay ashore and eat somewhere in the city. Just make sure you're back before the ship leaves! At each dock there will be a sign stating what time you should be back on board. It's also covered in the daily information leaflet that is delivered to your room by the housekeeping staff whilst you're at dinner. Your room is turned down twice per day, with towels, bedsheets and minibar items being replaced. During the morning turn down you will also receive a large complimentary bottle of water.
A red light district tour was available in Amsterdam from 9pm – 11pm if you wished to see it. Alternatively, the lounge had another eclectic music night on.
The morning of Christmas Eve was exciting as I have never visited Rotterdam before, and we moored up around 7am just as I woke. Rotterdam is a great city and I loved Stadsdriehoek, which is where you find Markthal – a huge curved building with housing on the outside and a multi floor market in the center. In the Markthal I found some coconut balls (a sweet treat), which were delicious. If you're there you have to try them!
Just in front of Markthal are the Public Library (with huge pipes running around it) and Kijk-Kubus or Cube Houses, which are definitely a one of a kind design. Another walking tour is available from Crucemundo for Rotterdam, which you can book on board.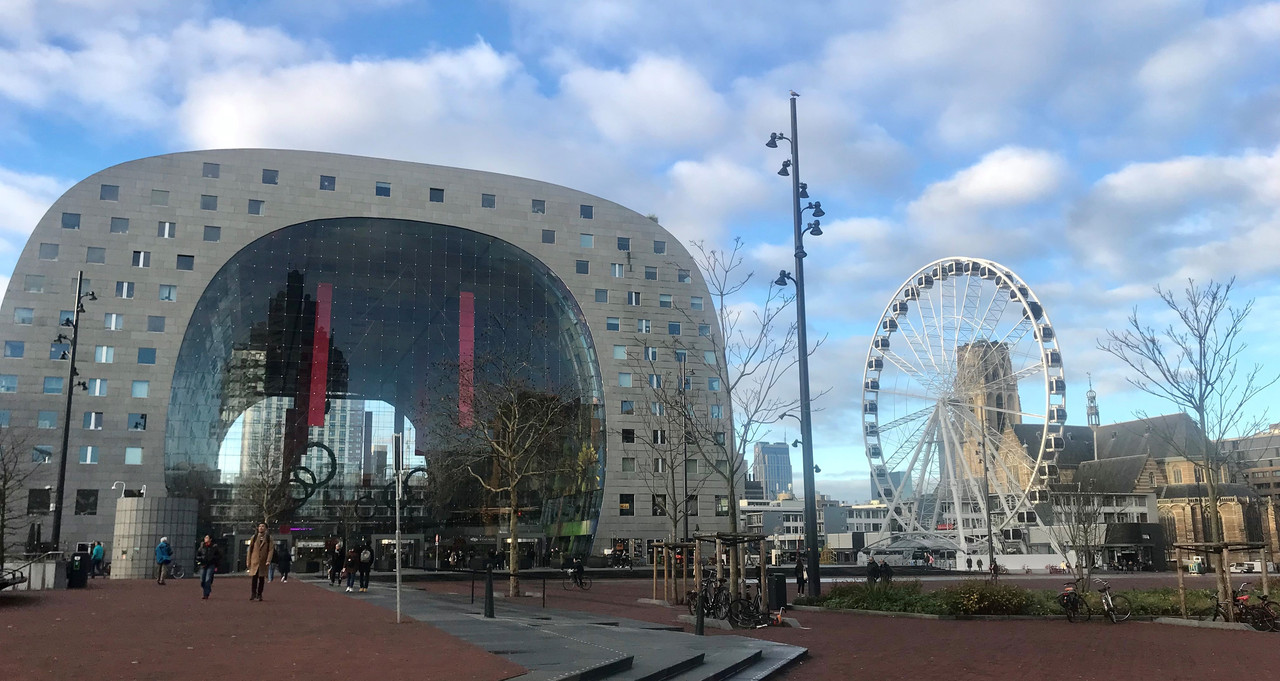 Back on the boat it is time for the traditional Christmas dinner, which is served with a free glass of wine and chocolate Santa for everybody. This is a little different for me as in the UK we have Christmas dinner on Christmas day, but I embraced it!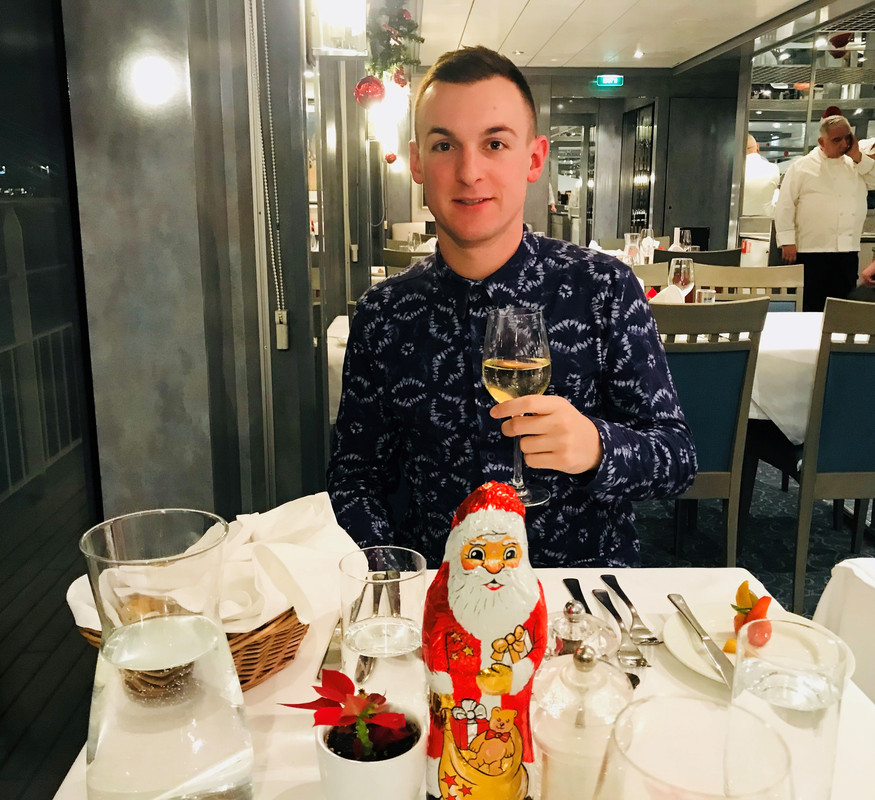 The evening of Dec 24th was especially good as the staff all joined together to perform funny sketches for the crowd including a circus act, an airport security scene and a doctors office. I spoke to many different guests from all over the world on this evening and made some great new friends. It was fun!
Christmas day arrived and we had not long reached Antwerp. A morning tour was available for Antwerp and there is an additional tour available to Brussels in the afternoon.
I chose to stay in Antwerp and again loved the city. Cathedrals and beautiful old buildings coupled with an excellent Christmas market on the waterfront made for the best Christmassy occasion. The market even had sporadic log burners for folks to huddle around for 5 minutes if they got too cold.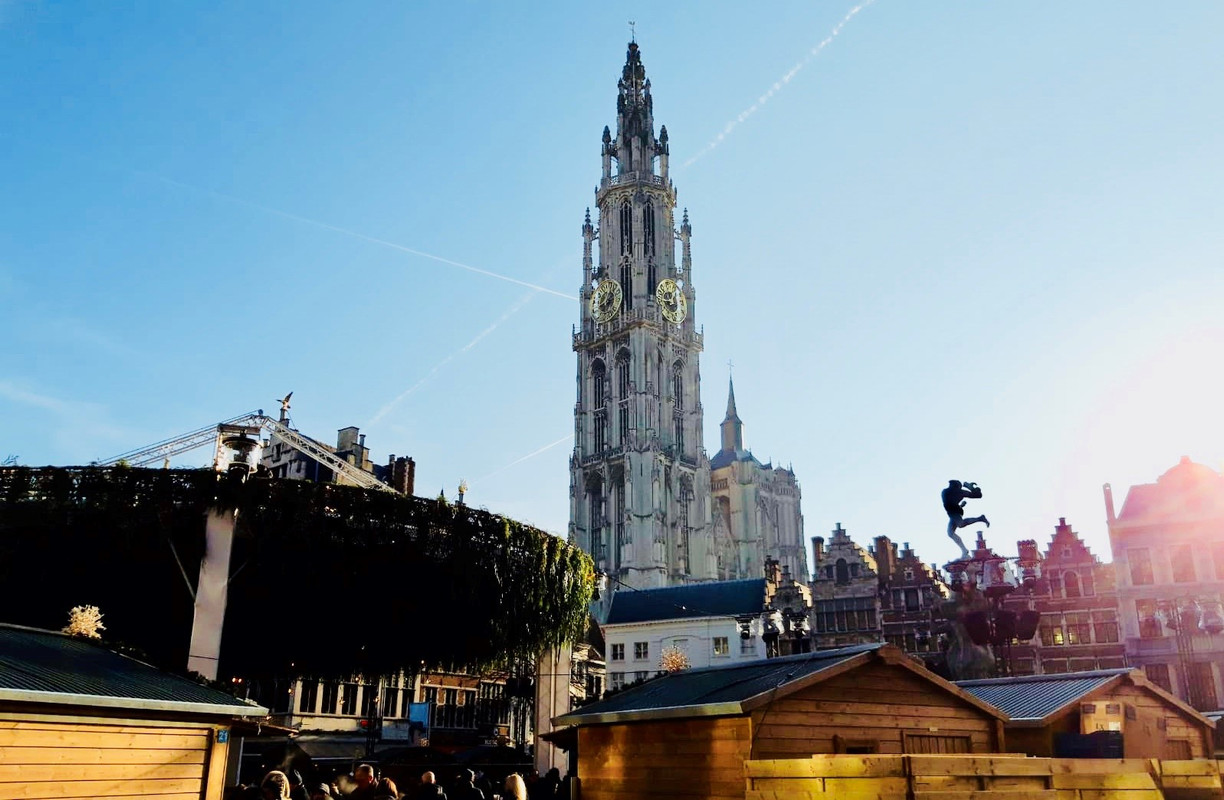 A pirate themed evening was to follow back on the MS Bellejour, complete with fancy dressed staff and a themed crew show in the lounge after dinner.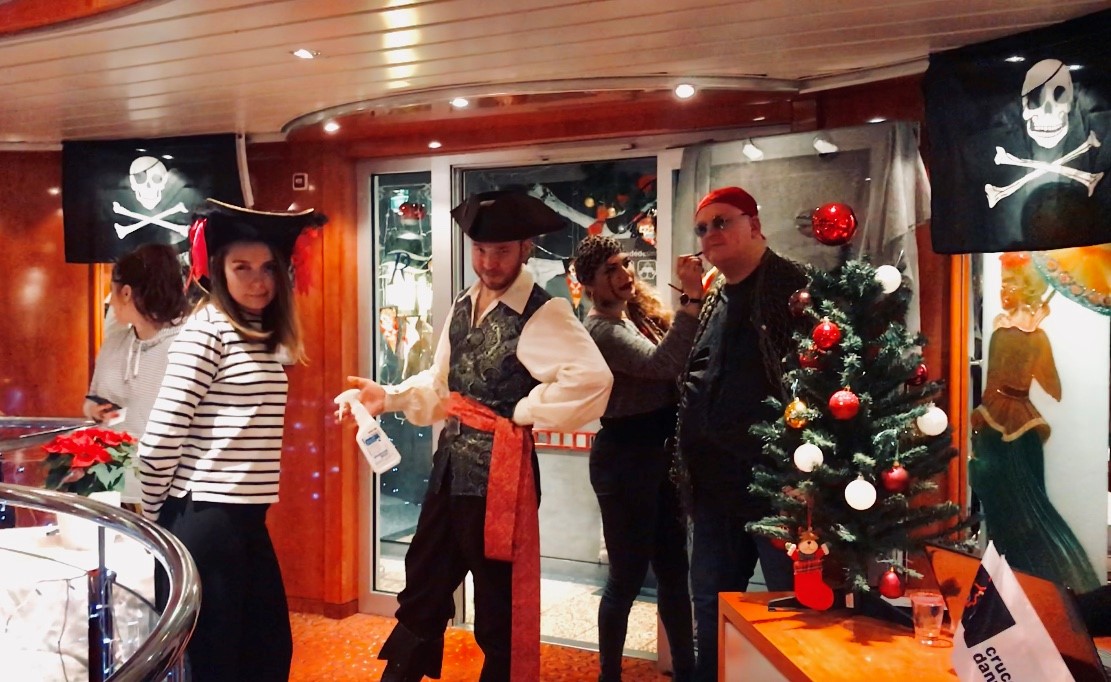 Another different city on Boxing Day and another city I loved. Arnhem had never been on my radar to visit prior to this cruise, so imagine my surprise when I wanted to stay for longer than a day! There's an option for an open air museum visit on this day with Crucemundo, but I opted to blaze my own trail in to downtown Arnhem and see if anywhere was stirring.
We have Boxing Day sales in the UK, so the eerily quiet streets were strange to me at first. After an hour of wandering about, the clock struck twelve (midday) and a deluge of people suddenly streamed through the busy streets, as if someone had turned on a tap.
I enjoyed lovely food and drinks at Bagels & Beans near the centre of Arnhem, another must-visit if you are local. The hot chocolate was served as I have never seen it before, the almond milk was warmed and served alongside a pot of dark chocolate pods, which you are instructed to pour in and stir. This way you can see your drink getting more and more chocolatey!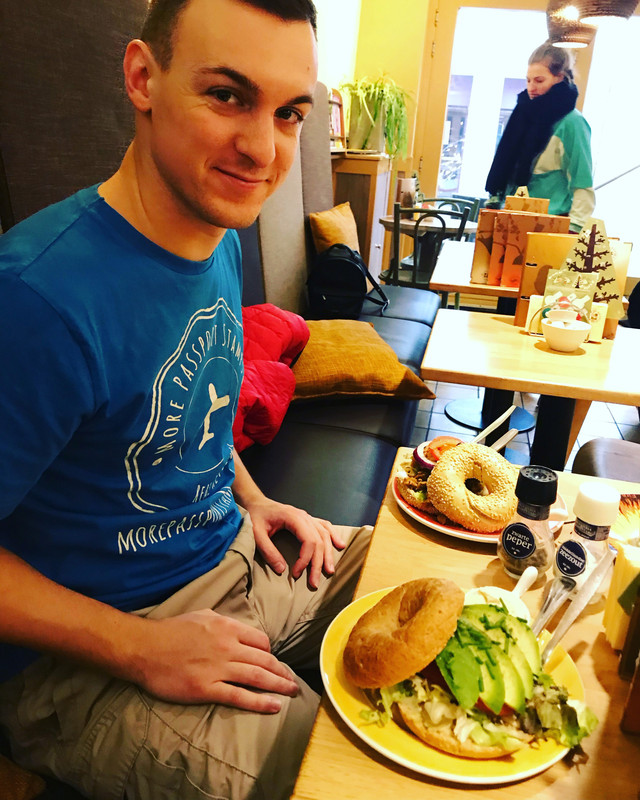 After stopping to admire some carol singers and browsing a few shops I wandered towards the river once more. I had wanted to see the "Airborne at the bridge" museum which is near the bridge where most of the Operation Market Garden happened during World War 2. A very helpful Dutchman talked me through the entire week long ordeal which included Polish, British and Dutch troops taking a serious beating from the Germans. A helpful video in the basement plays on a 5 minute loop and is very informative. History like this is often attempted to be quashed so it is vital that we visit these memorials on our travels.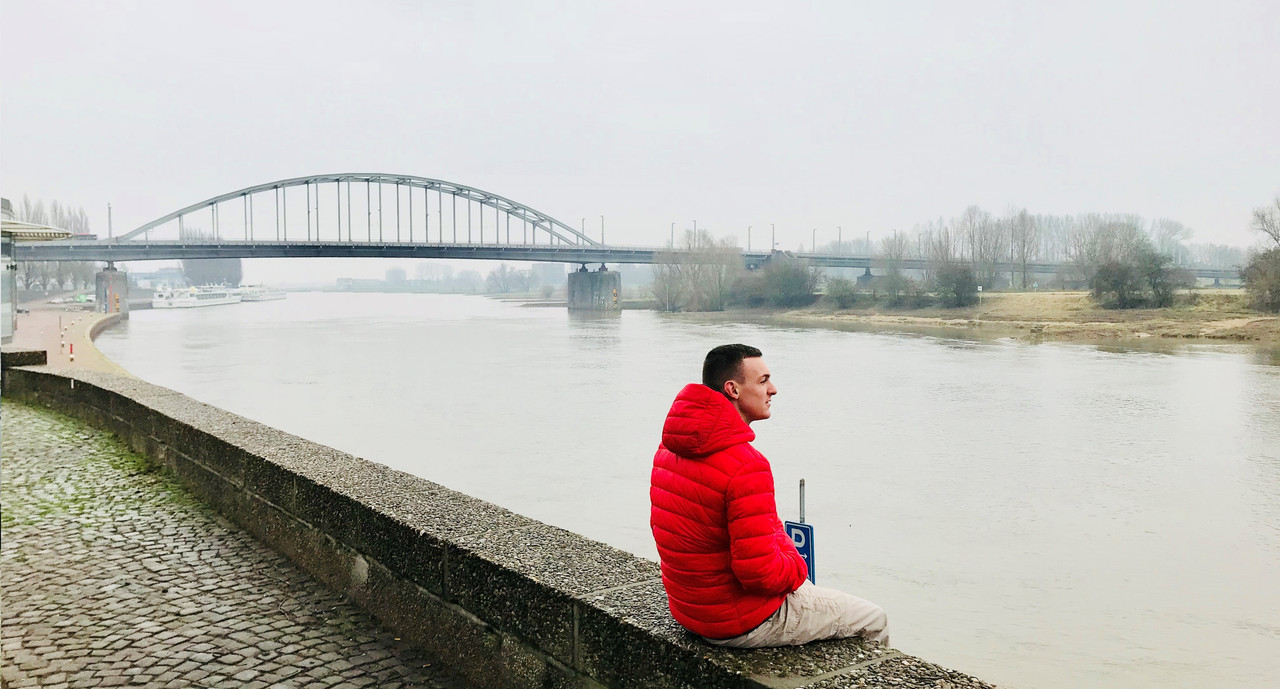 The last night on the boat is a very special one. All the guests are treated to a farewell cocktail in the lounge before a slap up meal with an extra course for good measure, not including the sorbet to cleanse the palate. After dinner we had fantastic fun drinking with the other guests in the bar. We were drinking the cocktail of the day, which is different each day and is almost half price. The staff were great with us too, they only closed the bar once all the guests had finished.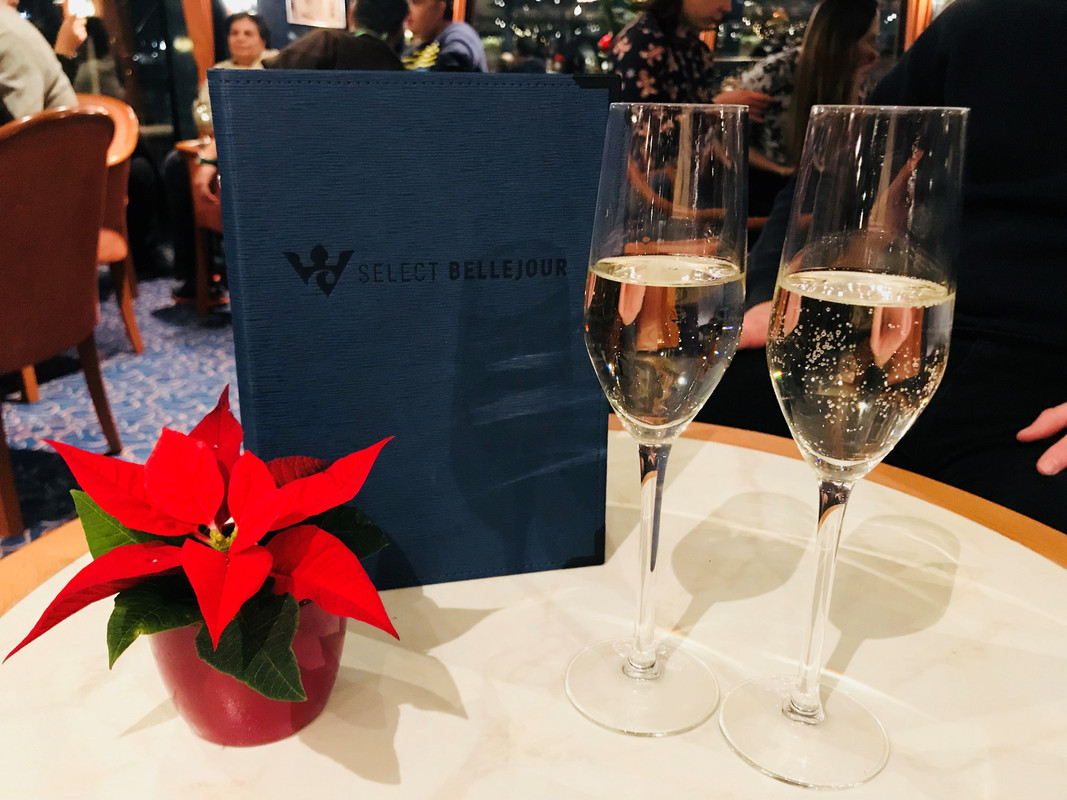 On the morning of the 27th December we arrived near Dusseldorf and after a hearty breakfast and paying the room bill, a transfer to either the airport or the train station was provided by Crucemundo.
Tips are European standard, which means it is paid all at once at the end of your stay and is totally discretional. I'm sure like me you will feel the need to do it though as the service is great! My Crucemundo review must finish with a huge thank you to all of the staff, they truly made the experience perfect.
The prices start at a very reasonable €599 per person and I advise booking ahead at Crucemundo.
Price includes accommodation, 3 meals per day, afternoon tea and late night snack each day, welcome buffet, water and hot drinks during meals, welcome cocktail, Captain's farewell cocktail and luggage service from pier to ship and ship to pier.
Other Crucemundo ships include:
MS Crown Jewel (Nile)
MS Crucevita (Rhine)
MS Crucebelle (Rhine)
MS Crucestar (Danube)
MS Crucelake (Volga)
MS Imperia (Lake Baikal)
This is a sponsored review on behalf of Crucemundo. All views are my own.